Tuesday, February 21, 2017: (St. Peter Damian)
Jesus said: "My people, in St. Matthew's Gospel (Matt 21:20-28) the mother of St. John and St. James asked Me if her sons could be on My right and on My left in heaven. First, I asked My apostles if they could drink from My cup of suffering that I would take, and they were willing to suffer for My sake. They may drink from My cup, but it is not My place to say where they will be in heaven. It has been reserved by My Father in heaven. My apostles were offended when the two disciples wanted places of honor. Then I told them: 'Whoever wishes to become great among you, shall be your servant, and whoever wishes to be first among you, shall be your slave.' I did not want My apostles to be like the Scribes and Pharisees who always sought places of honor at weddings and in the synagogues. It is better to be humble and help people instead of searching for fame and riches. When you pray and do good works, you will store up treasure in heaven for your day of judgment."
Monday, February 20, 2017:
Jesus said: "My son, you had a small flashback of your work place experiences, much like you will see in your Warning experience. Everyone will have their own life review, all at the same time. My Warning will be a blessing for all souls to wake up spiritually, and see how much they are offending Me in their sins. This may be the last chance for some souls to be converted. After your life review and your mini-judgment, you will see many people desiring to come to Confession to have Me forgive their sins. My people will have a chance to convert their family members, because they will be open to your evangelization efforts. Trust in Me that I love all of you so much that I will give everyone this one last chance to be saved. Remember that I told you how all the souls, who go to hell, have chosen hell of their own free will. Keep praying for all your family members with your persistent prayers, and you could help save their souls."
Jesus said: "My son, I have asked you to try out your fireplace, your kerosene heater, and your Coleman stove with your various fuels. You have stored more water in your barrels, and you have obtained your outhouse. You have purchased canned foods, MREs (Meals ready to eat) and dehydrated foods. You have tried some older foods before, but I want you to prepare some of your MREs and dehydrated foods so you know how to prepare and eat them. You do not need to try that many, but see how you could work them into your diet. Use the dried milk for your oatmeal. You are going to ask other people to eat this food, so you need to know how it tastes and how best to prepare them. Keep in mind, you will only be on this diet for less than 3½ years. You have tried things out before, like camping outside, so now you need to see how you can get by on your stored food. I will always be watching out for your needs by multiplying what you have."
Sunday, February 19, 2017:
Jesus said: "My people, today's Gospel speaks about loving your enemies and your persecutors. This is difficult for man's ways, but I want you to imitate My love in My ways, just as I want you to be perfect as My heavenly Father is perfect. If you all had Christian love instead of wanting everything your own way, then your country would not be so divided. The biggest problem that you have in your politics, is that neither side is willing to compromise and get along. You are more content to lord it over the side who has the least votes. When one party has its way for eight years, they cannot stand being denied when it's the other party's turn. Love everyone, or you will always have wars and disagreements."
Saturday, February 18, 2017:
Jesus said: "My people, My Transfiguration was a preview of My Glorified Body after My Resurrection. On Mt. Tabor I was glorified with gleaming white clothes to show My apostles My Divine Glory before them. Moses and Elijah appeared beside Me to show that I came to fulfill the law. My heavenly Father said: 'This is My beloved Son, listen to Him.' This was to show My apostles that I was sent by God the Father to offer My life on the cross to bring redemption to all sinners, who will repent and accept Me in love. This whole event was to increase the apostles' faith in Me for St. Peter, St. John, and St. James. I told them not to tell anyone about this manifestation until after I rose from the dead. I have already died and I rose again, so you can tell everyone of this glorious event."
"My son, you have had an unexpected gift given to you, and it was a fulfillment of what your wife's father told you about his house. Be thankful for all that I have given you, and this is just another sign how I will help you at your refuge."
Jesus said: "My people, the invention of the wheel has been very helpful in moving things for many years. The invention of the automobile has been around for years also, and it enables you to travel large distances, and to run errands to get food or go to the bank. In years past, you had to use horses and a buckboard to move things. Cars are more convenient than horses, but they still cost a lot of money, and you are dependent on gas and oil to run them. My apostles would have had more options to evangelize people, if they lived now. My faithful have this advantage of travel, so you need to get out and evangelize souls. Your cars can also be used to help transport people to church or help your relatives and friends when they need to move things. This is another means of offering your services for charity. You have had other times when you have shared your skills and your faith. So be open to take advantage of My opportunities of grace."
Friday, February 17, 2017: (Seven Holy Founders of Servite Order)
Jesus said: "My people, in the early years people wanted to make a name for themselves, so they built a great Tower of Babel. I did not approve of what they were doing, so I brought different languages upon man so they were spread all over the world in confusion. Sometimes you see man's pride also in all of the skyscrapers that he builds in his cities. You are even seeing the devil's confusion that he brings upon you from your greed and pride. In the Gospel I am giving you some Lenten thoughts, when I tell My faithful that they need to pick up their crosses of life and carry them for love of Me. I carried My cross to Calvary, and all of you must accept the crosses of life and bear them as your commitment for life. You all face the many trials of life, but bear them for love of Me, and you could gain merits for your suffering. Man is tested by greed to have ownership of this world's goods of cars, houses, riches, and fame. Do not just seek these things for your own selfish motives, but seek what will help your souls get to heaven. For what does it profit a man if he gains the whole world, but he loses his soul in the process? Your goal should be to strive to have a pure soul with frequent Confession and good deeds, so you will be worthy of coming to heaven. Gaining heaven for your soul is far more valuable than all the riches of this world that are passing away. Your soul lives on forever, so do not get taken up with things that will pass away. Seek eternal life of love and peace with Me, and you will be completely satisfied."
For Don's foot and health problems: Jesus said: "My people, in order to have a healing, you need Don to have faith that I can heal his foot. It would also be good to have someone or a group of believers pray over him where they also have faith in My healing power. You could also pray the St. Therese Novena for nine days with your twenty-four 'Glory Be' prayers. You do not want to see Don lose his foot, so you have to be sincere in your prayers."
Jesus said: "My son, I have given you messages of how My angels are going to protect your refuge and other refuges with an invisible shield, so the evil ones could not see you. This protection would extend to the borders of your property. I am showing you this white Light because your refuge will be expanded to hold more people than the original forty people, that you were asked to prepare for. The larger refuges will have a white luminous cross in the sky that people will be healed when they look upon it in faith. This luminous cross is the white Light that will be in the sky over your refuge. Be thankful that you will be blessed with this healing miracle. You are noticing how often the sump pump in your new basement is going on at this time of year when your yard is moist. If you unplug this pump, you could bail out plenty of wash water for cleaning clothes, dishes, and sponge baths. You do have a small spring in your backyard that you may be able to use as a shallow well for your water needs. Have trust in Me that I will provide for multiplying your water, food, and fuels for the survival of your people.
Thursday, February 16, 2017:
Jesus said: "My people, in the Gospel I asked My disciples who I am. First they responded about how other people thought I was a prophet like Elijah or St. John the Baptist. But when I asked them specifically who they thought I was, then St. Peter said: 'Thou art the Christ, the Son of the living God.' I commended St. Peter for his answer, and I told him that the Holy Spirit inspired his answer. My people of today need to remember that I am truly God's Son, the Second Person of the Blessed Trinity. Then I gave My apostles a prophecy of My mission when I said the Jewish leaders would have Me crucified on a cross, but that I would rise from the dead after three days. This was My mission to come to earth as a God-man, and I would sacrifice My life for the sins of all of mankind in the past, present, and the future. I had to rebuke St. Peter because he did not want Me to die. But I have a world to save, and My plans had to be carried out according to My heavenly Father's plans. My sacrifice of blood is far greater than all of the animal sacrifices. After My sacrifice on the cross, there is no longer any need for any more animal sacrifices. Give praise and thanks to Me that I died for each and every sinner on earth."
Jesus said: "My people, in the first reading after Noah and the animals left the ark, I told them to go forth and multiply, and subdue the earth over all of the animals. All the animals could be food for man. After Cain killed Abel years before, I told the people of that time that life was sacred, and they should not kill each other, or they will face a harsh judgment. The blood of man is precious, and even the blood of animals as well. They could only eat animals that had the blood drained or removed. This would make My Blood even more precious when it is poured out on sinners to convert them. At every Mass you have the bread and wine transubstantiated into My Body and Blood that you receive in Holy Communion. Because human life is so precious, this is why it is so important to stop your abortions that kill My babies."
For Claude Samson's Mass intention (Lise's brother):
Jesus said: "My people, it is sad that Claude passed away because his family is grieving his death and loss. It is good that you are praying for his soul and having Masses said for him because he is still in purgatory. All souls need prayers, and do not forget to pray for him. This is why many deceased people want you to have their pictures in your house, so you can remember to pray for them. He loves all of you, and he will be praying for you as well."
Prayer Group:
Jesus said: "My son, you recently had an hour power outage just as it was getting dark. You did well to get a fire going in your fireplace for heat, and you used your wind-up flashlight to find two oil lamps with a bottle of lamp oil. You lit them with your gas lighter after adjusting the wicks. This was a test or a drill on how quickly you could have heat and a light to see at night. This power outage was a blessing in disguise because your batteries to your inverter failed to power on your lights. You had the solar man find a switch that had to be pressed to turn your inverter on, so your battery DC could be converted to AC for your lights and some appliances. It was important to get this fixed so that during the tribulation, when the power is not running, you could have electricity when the solar panels could recharge your batteries."
Jesus said: "My people, you had a few of your President's Cabinet let go, and your Press media was pressuring your President with some stories that were not true. He is trying to get his Cabinet confirmed, but he has had a slow time in the Senate. He still has had some advances to try and retain some jobs here in America. Keep praying for your President and his Administration to get your country back to more Christian principles that your country was founded on."
Jesus said: "My people, you saw a meeting of coal workers encouraging your President to allow coal to be used in your power plants, without so many regulations that were closing these plants. Now you will have the needed electricity that your factories will need to get your workers back to making good wages again."
Jesus said: "My people, you are seeing more optimism in your people for getting your industrial jobs back. You have seen a rapid rise in your stock market with increased earnings and more jobs coming. Your President is trying to discourage your corporations from sending jobs to Mexico and China by using a border tax on goods coming into your country. It will take time, but your companies are seeing it is more profitable to build plants in your country than to send them overseas. I have allowed you a reprieve with the miracle of your new President's win."
Jesus said: "My people, you have seen some continued protests against your new President without giving him a chance to make good on his promises. The one world people and your opposition party have done all they could to harass your President, and slow down his Cabinet confirmations. Your TV and press media have put out many stories to harass your President, and some have used criminal leaks of secure information. Even false stories have been used to try and stop your new President. The people are getting tired of seeing such harassment that you have not seen with other Presidential transitions. Continue praying for your new President, as he is trying to improve your lives."
Jesus said: "My people, your present Supreme Court cannot function properly with four against four. Many lower court rulings are left standing because the High Court cannot agree on certain cases. With a new justice, your Supreme Court could function better. You are also about to see more action on your tax structure and a change in your health program. Again, pray that your country's important issues could find some common ground to help your country move forward."
Jesus said: "My refuge builders, I am giving you a reprieve of time by allowing your new President to win against the one world order people. Your President has set the plans of the one world people back, so they will have to take time to implement a new plan for taking over your country. This could involve a created financial turmoil with a potential crash of your money and your markets. My refuge builders are getting more time to prepare, but My people need to be ready to leave their homes when their lives will be threatened. Trust in My help to protect you and provide for your needs."
The truth about the Coronavirus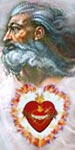 May 1, 2020 - God the Father says: "Today, I invite you to realize that this virus - the coronavirus - is no ordinary disease. It has been created from human ingenuity to specifically target the elderly and physically challenged. This is the plan of future generations to purify the human race around the world. It was released into the general population ahead of schedule - by accident. Those in charge were waiting for less capable government officials in your country (USA) to be in office. Nevertheless, proposed harm is being unleashed on the whole human race."
"I tell you these things to help you to realize the underlying evil at work and hidden in hearts these days. You cannot be confounded by any turn of events. Over all situations, I am in Dominion. No one will be given power over you that is more powerful than your Eternal Father. Therefore, be emboldened with this knowledge. If you persevere in Truth, you have loaded your weapons against what seems to be and discharged them with Truth." (Source: Holy Love)
Help the Lord spread His voice, time is running out
Please help spread these messages of faith, hope, salvation,
defense
against evil (by email, printing, Facebook, Twitter, and other media) to your loved ones, your friends, and all the people you may meet, who seek salvation or who are in danger of being eternally lost. The Lord gives great graces and blessings to those of goodwill who, according to their own possibilities, collaborate with His Plan of Salvation.
Who helps the Lord save a soul predestine his own
, independently from the outcome.