MESSAGE OF THE BLESSED VIRGIN MARY TO HER BELOVED DAUGHTER LUZ DE MARIA
JUNE 25, 2020
Humanity is suffering from spiritual hunger, suffering from food shortages
"Beloved children of My Immaculate Heart:
I love you with Maternal Love, I guide you towards My Son.
EVEN IF YOU IGNORE MY PLEAS, I WILL CONTINUE TIRELESSLY CALLING YOU.
My Son's People have neglected UNITY with the Most Holy Trinity, going away at a vertiginous rate. They have lost the Holy Fear of God (cf. Prov 1:7), and without a contrite and humbled spirit they are sinking deeper and deeper into the things of the world.
Children, it is not pleasant for you when I mention the Holy Fear of God. Humanity only wants to hear "GOD IS LOVE" in order to cover the most abominable sins, forgetting that you will come to love sin and despise the Law of God.
AS A MOTHER I AM NOT SPEAKING TO YOU ABOUT AN IRRATIONAL FEAR OF GOD, BUT ABOUT FAITHFULNESS TO THE DIVINE LAW AND RENOUNCING WHAT IS NOT OF GOD.
You are living through the severe suffering which has been anticipated and which is coming out to meet humanity and the Universe itself, but My Son will never abandon His People, neither will this Mother forsake you.
MY SON'S PEOPLE ARE CONFUSED AND ALONE. MY FAVORED SONS HAVE ABSENTED THEMSELVES FROM THEIR MINISTRY, AND MY SON'S PEOPLE ARE TROUBLED, "LIKE SHEEP WITHOUT A SHEPHERD"; THEIR HOPE HAS DIMINISHED, WHILE OTHER CHILDREN NEED RECONCILIATION GIVEN THE WEIGHT OF THEIR FAULTS.
Beloved children of My Immaculate Heart, bear in mind that the innocent will never perish, neither will the righteous be uprooted; keep the Faith as children of God. Do not lose heart in waiting, keep the true Faith alive.
MY SON WANTS HIS PEOPLE TO BE UNITED SO THAT EVIL WOULD NOT SNATCH YOU AWAY FROM HIM, SO IT IS NECESSARY FOR YOU TO REMAIN WITHIN THE TRUE MAGISTERIUM OF THE CHURCH.
Children of My Immaculate Heart, serious changes have reached you, advancing without stopping; all are facing these changes without wishing to do so.
IN THE SAME WAY, PART OF THE UNIVERSE IS BEING INFLUENCED BY THE UNUSUAL MOTION OF A CELESTIAL BODY OF LARGE PROPORTIONS THAT IS MOVING, MAGNETIZING EVERYTHING ON ITS WAY, ALTERING THE NORMAL MOVEMENT OF SOME PLANETS AND THE EARTH ITSELF, AS A RESULT OF WHICH EARTHQUAKES ARE INCREASING. (1)
Pray My children, pray for the United States, Mexico, Chile and Central America, they will suffer, their ground will be strongly shaken.
Pray My children, pray for Europe, Italy and Iceland, their ground will shake.
Pray My children, be careful: the virus has not disappeared, use the oil of the Good Samaritan to prevent contagion, always accompanied by Faith. (*)
Pray My children, pray for Argentina, it is suffering. Its lament will be severe.
Pray My children, humanity is suffering from spiritual hunger, suffering from food shortages, the economy has become weak.
People of My Son, increase your prayer in Spirit and in Truth.
Pray, do not stop: evangelize, love your neighbor, forgive, be humble, welcome the needy, minister to one another.
Remain attentive in the spirit, draw near to My Son, do not leave Him: he does not forsake you.
Be warned, children, stay alert, the earthquakes will not stop.
PROTECT ONE ANOTHER, CRY OUT FOR ONE ANOTHER, PREPARE, DO NOT LOSE THE FAITH. MAN HAS CULTIVATED EVIL; MAKE REPARATION, OFFER UP, FAST.
Children of My Immaculate Heart, I protect you: seek My Son in season and out of season, do not stop. Children, be like My Son: "Whoever wants to be first must be last of all and servant of all" (Mk 9:35).
People of My Son, do not wait for conversion, go out in search of it; be humble and meek (cf. Mt 11:29).
I bless you, My children: this Mother of yours is protecting you – convert, conversion is necessary.
DO NOT FEAR! AM I NOT HERE WHO AM YOUR MOTHER?
Mother Mary."
HAIL MARY MOST PURE, CONCEIVED WITHOUT SIN
HAIL MARY MOST PURE, CONCEIVED WITHOUT SIN
HAIL MARY MOST PURE, CONCEIVED WITHOUT SIN
(1) Revelations concerning great earthquakes: read…
(*) Important: bear in mind that the oil is for PREVENTING viral diseases. IT IS NOT a medicine. Read information on the oil here.
Source: Revelaciones Marianas
Fr. Michel Rodrigue explaines The Events of the End Times
Do you want a quick overview of the end times? Then read "The great events of purification will begin this fall". If you want all the details of the unfolding events, then go to "Virtual Spiritual Retreat with Fr. Michel Rodrigue about the End Times".
The truth about the Coronavirus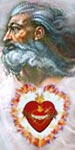 May 1, 2020 - God the Father says: "Today, I invite you to realize that this virus - the coronavirus - is no ordinary disease. It has been created from human ingenuity to specifically target the elderly and physically challenged. This is the plan of future generations to purify the human race around the world. It was released into the general population ahead of schedule - by accident. Those in charge were waiting for less capable government officials in your country (USA) to be in office. Nevertheless, proposed harm is being unleashed on the whole human race."
"I tell you these things to help you to realize the underlying evil at work and hidden in hearts these days. You cannot be confounded by any turn of events. Over all situations, I am in Dominion. No one will be given power over you that is more powerful than your Eternal Father. Therefore, be emboldened with this knowledge. If you persevere in Truth, you have loaded your weapons against what seems to be and discharged them with Truth." (Source: Holy Love)
Help the Lord spread His voice, time is running out
Please help spread these messages of faith, hope, salvation,
defense
against evil (by email, printing, Facebook, Twitter, and other media) to your loved ones, your friends, and all the people you may meet, who seek salvation or who are in danger of being eternally lost. The Lord gives great graces and blessings to those of goodwill who, according to their own possibilities, collaborate with His Plan of Salvation.
Who helps the Lord save a soul predestine his own
, independently from the outcome.