MESSAGE FROM OUR LORD JESUS CHRIST
TO HIS BELOVED DAUGHTER LUZ DE MARIA
MARCH 29, 2018 – HOLY THURSDAY
Do not decrease in Faith. Pray for the whole world
"My Beloved People:
THE ESSENCE OF MY LOVE GOES IMPLICITLY INTO EVERY WORD OF MINE.
THE OIL OF MY BLESSING ACCOMPANIES EACH ONE OF MY CHILDREN, ESPECIALLY THOSE WHO SUFFER BECAUSE OF THEIR FAITH IN ME.
My People are constantly tested in order that the Flame of My Love would disappear. My children allow the enemy of the soul to overcome them with a single insinuation …
MY PEOPLE LISTEN TO THE VOICE OF THEIR SHEPHERD AND THIS SHEPHERD IS LOVE. (Cf. Jn 10,4 and 11)
Humanity lacks Love. On this day you must make a firm purpose of amendment towards My Divine Love and repair those actions and works lacking in Love that have been offenses towards Me and your peers, in your homes, in the places where you work and in every instant and place where you have been. You must be messengers of My Love.
My Beloved People:
DO NOT GO THE WRONG PATH! … WITHOUT MY LOVE PRESENT IN YOU, YOU WILL NOT BE ABLE TO REACH THE GOAL THAT I HAVE SET OUT FOR YOU.
At this instant evil labors without ceasing, inculcating lack of love in each of My Own. You know full well that where My Love is lacking, evil takes advantage and causes damage.
At this instant evil is attacking families ferociously … It knows that, without My Love present in families, it absolutely destabilizes all Humanity.
I call you to Charity with yourself, with your loved ones…
I call you to Humility with yourself and your loved ones and with your fellow men…
I do not want you to see human faces, but I call you to see Me in your fellow human being; that way you will be able to keep My Peace within you (Cf. Jn 14, 27), and at all instants in this way.
Be My Love itself, be experts in Love and you will receive the rest in addition.
I WANT EACH ONE OF YOU TO TRANSFORM THIS NIGHT OF PAIN INTO A CONTINUOUS ACT OF LOVE THAT SPREADS GOING FORWARDS.
I WANT YOU TO TRANSFORM THIS NIGHT OF PAIN, WHERE SOLITUDE WAS MY COMPANION, INTO A CONSTANT ACT OF FORGIVENESS, OF UNITY, OF FRATERNITY, AND TO SPREAD IT GOING FORWARDS.
I suffer for My People, I suffer for Love.
Be firm, do not decrease in Faith.
Pray for the whole world.
I bless you.
Your Jesus."
HAIL MARY MOST PURE, CONCEIVED WITHOUT SIN
HAIL MARY MOST PURE, CONCEIVED WITHOUT SIN
HAIL MARY MOST PURE, CONCEIVED WITHOUT SIN
Source: Revelaciones Marianas
Help the Lord spread His voice, time is running out
Please help spread these messages of faith, hope, salvation, defense against evil (by email, printing, Facebook, Twitter, and other media) to your loved ones, your friends, and all the people you may meet, who seek salvation or who are in danger of being eternally lost. The Lord gives great graces and blessings to those of goodwill who, according to their own possibilities, collaborate with His Plan of Salvation. Who helps the Lord save a soul predestine his own, independently from the outcome.
The truth about the Coronavirus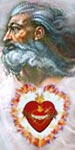 May 1, 2020 - God the Father says: "Today, I invite you to realize that this virus - the coronavirus - is no ordinary disease. It has been created from human ingenuity to specifically target the elderly and physically challenged. This is the plan of future generations to purify the human race around the world. It was released into the general population ahead of schedule - by accident. Those in charge were waiting for less capable government officials in your country (USA) to be in office. Nevertheless, proposed harm is being unleashed on the whole human race."
"I tell you these things to help you to realize the underlying evil at work and hidden in hearts these days. You cannot be confounded by any turn of events. Over all situations, I am in Dominion. No one will be given power over you that is more powerful than your Eternal Father. Therefore, be emboldened with this knowledge. If you persevere in Truth, you have loaded your weapons against what seems to be and discharged them with Truth." (Source: Holy Love)