December 23, 2014
Call of the Divine Child Jesus to the people of good will
Days are coming in which Christmas will be abolished
"May my peace, humility and love be with all of you.
Little children, another Christmas approaches and I come back to be born spiritually in all the hearts of good will; enjoy these last Christmas with your family, and pray, because the days are coming in which Christmas will be abolished, and it will be a crime celebrating It.
Little children, the sense of Christmas, which is of love and of service, is being replaced by an excessive consumerism.
I, the Child of Bethlehem, am being replaced by an emblem of materialism and consumerism that goes by the name of Santa Claus.
The servants of my adversary are the Herods of these end times who are disparaging through the mass media the true sense of Christmas, making of this feast a time for consumerism, waste, and sin.
Christmas is love, service, forgiveness and prayerful gathering in family, about my birth.
Christmas is humility that reminds you that God becomes a man in your midst and is born in poverty, so that you too learn to be humble and simple and for you to understand that Christmas is sharing with those most in need.
My little children, in my adversary's time, Christmas will be abolished, and whoever celebrates it will be incarcerated by the religious authority that will be created by the New World Order.
Celebrate within your families and around the Nativity scene, contemplate the humility and the love of the humanized God Who will be born anew at the entrance gate of the hearts of good will.
I am the Infant Child of Bethlehem Who wants to be born in you, prepare for me a crib in your hearts and open your spirits to receive Me; offer Me love, humility and a sincere desire to change your life.
I Am the Light of the World, who comes to shine light upon your darkness and to free you from the yoke of sin.
Keep in mind that Christmas is neither consumerism nor dissipation, but a time of love, forgiveness, charity and before all a donation to those most in need.
I love you, may the night of Christmas be for praising Me and to await Me rejoicing, in union with the Choir of the Angels singing: Glory to God in the highest and on earth peace to men of good will.
I AM your gift, the Divine Child of Bethlehem.
Let My messages be known to all humanity."
Source: mensajesdelbuenpastorenoc.org
The truth about the Coronavirus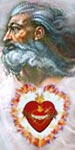 May 1, 2020 - God the Father says: "Today, I invite you to realize that this virus - the coronavirus - is no ordinary disease. It has been created from human ingenuity to specifically target the elderly and physically challenged. This is the plan of future generations to purify the human race around the world. It was released into the general population ahead of schedule - by accident. Those in charge were waiting for less capable government officials in your country (USA) to be in office. Nevertheless, proposed harm is being unleashed on the whole human race."
"I tell you these things to help you to realize the underlying evil at work and hidden in hearts these days. You cannot be confounded by any turn of events. Over all situations, I am in Dominion. No one will be given power over you that is more powerful than your Eternal Father. Therefore, be emboldened with this knowledge. If you persevere in Truth, you have loaded your weapons against what seems to be and discharged them with Truth." (Source: Holy Love)
Help the Lord spread His voice, time is running out
Please help spread these messages of faith, hope, salvation,
defense
against evil (by email, printing, Facebook, Twitter, and other media) to your loved ones, your friends, and all the people you may meet, who seek salvation or who are in danger of being eternally lost. The Lord gives great graces and blessings to those of goodwill who, according to their own possibilities, collaborate with His Plan of Salvation.
Who helps the Lord save a soul predestine his own
, independently from the outcome.