Daniel Ali: Muslim Convert to Catholic Christianity
Daniel is Kurdish for northern Iraq. Raised Muslim, he completed college in the United States. He married an American Protestant. From his youth he had always been seeking Truth. After a long journey he accepted Jesus Christ. Eventually both Daniel and his wife Sara entered the Catholic Church in 1998.
EWTN is a global, Catholic Television, Radio, and News Network that provides catholic programming and news coverage from around the world.
EWTN: http://ewtn.com
EWTN's Youtube Channel: https://www.youtube.com/EWTN
Downloads EWTNs App: http://www.ewtnapps.com
EWTN News: http://www.ewtnnews.com , http://www.ncrregister.com,
Do you have questions about the Catholic Church or why someone would become Catholic? Marcus Grodi founded the Coming Home Network International to help inquiring clergy as well as laity of other traditions to return home and then to be at home in the Catholic Church.
CHNetwork: http://chnetwork.org
Facebook: https://www.facebook.com/CHNetwork
Twitter: https://twitter.com/chnetwork
Help the Lord spread His voice, time is running out
Please help spread these messages of faith, hope, salvation, defense against evil (by email, printing, Facebook, Twitter, and other media) to your loved ones, your friends, and all the people you may meet, who seek salvation or who are in danger of being eternally lost. The Lord gives great graces and blessings to those of goodwill who, according to their own possibilities, collaborate with His Plan of Salvation. Who helps the Lord save a soul predestine his own, independently from the outcome.
The truth about the Coronavirus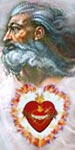 May 1, 2020 - God the Father says: "Today, I invite you to realize that this virus - the coronavirus - is no ordinary disease. It has been created from human ingenuity to specifically target the elderly and physically challenged. This is the plan of future generations to purify the human race around the world. It was released into the general population ahead of schedule - by accident. Those in charge were waiting for less capable government officials in your country (USA) to be in office. Nevertheless, proposed harm is being unleashed on the whole human race."
"I tell you these things to help you to realize the underlying evil at work and hidden in hearts these days. You cannot be confounded by any turn of events. Over all situations, I am in Dominion. No one will be given power over you that is more powerful than your Eternal Father. Therefore, be emboldened with this knowledge. If you persevere in Truth, you have loaded your weapons against what seems to be and discharged them with Truth." (Source: Holy Love)