Coming split between a schismatic church and My faithful remnant
(Please read all from begin to end)
Tuesday, April 17, 2018:

Jesus said: "My people, after My Resurrection many of My faithful were martyred because their persecutors tried to stop My Church from growing. St. Stephen was a deacon, and one of the first martyrs for the faith in Me. In this first reading you read how Saul was helping in this stoning. In the Gospel I spoke of Myself as the Bread of Life, because those people who eat My Body and drink My Blood will have eternal life in heaven. In the Mass you have My consecrated Host and wine transubstantiated into My Body and Blood. I give Myself to you every time you receive Me in Holy Communion. You have My Hosts stored in your tabernacles, so you have Me Present among you at all times. Give thanks and praise to Me for giving you My Blessed Sacrament for all time."
Monday, April 16, 2018:

Jesus said: "My people, in the first reading from the Acts of the Apostles, you read how St. Stephen was being persecuted and eventually stoned to death for preaching about My Resurrection. These people were no match for his powerful teaching, so they made up false stories to get rid of him. You have a similar problem also about your current President who is fighting against the deep state of false news from the one world people. Your President talks about Me and he is opposed to abortion and the evils of your society. In the same way as St. Stephen, you are seeing constant false stories of those people who are persecuting the President and even trying to impeach him. Pray for your President and My evangelists, who are preaching My Word, and trying to convert sinners to faith in Me."

Jesus said: "My son, what you are seeing in these visions, are a new internet virus that will be launched on your internet with the intention of bringing down the internet and your electrical grid. This will be the first attack against your country that will be a consequence of your bombing Syria. If this fails, the one world people will find a way with the HAARP machine, or an ESP attack to bring down your electrical grid. You know the consequence of a long enduring power outage that could create a famine to kill a lot of your people. Only My refuges and the evil VIP people will survive with their underground cities. When your lives are in danger, I will call My faithful to My refuges, where I will multiply your food, water, and fuels for the survival of My faithful. You need to trust in My protection from the Antichrist, as My angels will shield you from all of their weapons. My forces will be victorious at Armageddon and against all the evil ones in the tribulation."
Sunday, April 15, 2018:

Jesus said: "My people, sharing your faith in Me does not require degrees in theology to teach others about My Resurrection. My faithful each have a special love relationship with Me that helps them get through the ups and downs of life's experiences. It is this trust in Me to help you, that you are sharing with others. Your deacon mentioned about giving your will over to My Will. In order to know and carry out the personal mission that I have for each person, it is necessary to give your will over to My Will. Then I can use you in a more powerful way with the Holy Spirit speaking through you. Once you can share your spiritual knowledge with another person, then they can see what you are accomplishing by being obedient to My Will. When they understand your love relationship with Me, they will be attracted to My love for themselves. I want all of My faithful to go out to all the nations to convert souls to faith in Me, and to help save them from any evil spirits, and from hell."
Saturday, April 14, 2018: (Funeral for Agnes Adams)
Agnes said: "I am happy to see all of my family and friends who took the time to come to my wake and my funeral Mass. You could see me, John, taken up into heaven with my Jesus. I did everything for Him, and I was happy to be His servant. I am praying for all of my family and friends. I love all of you, and I will be waiting to see you in heaven."
(4:00 p.m. Mass)


Jesus said: "My people, the two disciples, who walked with Me on the road to Emmaus, did not recognize Me until their eyes were opened at the breaking of the bread. They were so happy to see that I rose from the dead. Their hearts were burning with love when I explained the Scriptures for them about My coming and suffering. Then I revealed Myself to all of My disciples, and I showed them My wounds, and they touched My flesh to know I was not a ghost. I wanted them to believe that a God-man could rise from the dead, and anything is possible for Me. I have given everyone hope in their own resurrection on the judgment day. Give praise and thanks for My victory over sin and death."
Friday, April 13, 2018: (St. Martin I)

Jesus said: "My people, in today's first reading from the Acts of the Apostles (Acts 5:34) you read about the teacher, Gamaliel, in how he convinced the Sanhedrin not to kill St. Peter and St. John. He told them of other men like Theodas and Judas who had followers, but they were dispersed after these leaders died. He said to leave St. Peter and St. John go, or they could even be fighting against God. This was great wisdom because St. Peter was My first Pope, and I did claim that the gates of hell would not prevail over My Church. Even though the apostles were not killed then, they later had to face the Romans and others who killed all of My apostles except St. John. There were many Christian converts, but many of them were martyred in the early years after My death. Even today, Christians are still being martyred for their faith. I call on My faithful never to deny Me, even if they are threatened with death."

Jesus said: "My people, some of you are not aware of all that will be needed during the coming tribulation. In order to be protected from the Antichrist and the evil ones, you will need to come to one of My refuges that will be guarded by My angels. In order to enter My refuges, you will need to have a cross placed on your forehead by My angels. Only those people, who obey My laws and repent of their sins in Confession, will be able to receive this cross. My refuge builders have bought food, fuels, and sleeping cots to be multiplied for the people who will come. You could use water sources as wells, streams, or lakes for your water. Even stored water in your jugs or barrels could be multiplied. You will need spiritual preparations as well with your Mass preparations, Bibles, rosaries, and scapulars. Hopefully, you could have a priest for Mass and My sacraments. My angels will bring you daily Holy Communion if you do not have a priest. Use one of the consecrated Hosts in your monstrance for your perpetual Adoration. You should have one or two people praying at Adoration around the clock at every refuge. You will have My luminous cross above in the sky to heal your ills by looking on it. Give Me praise and thanks for all I have done, and all I will do to provide for all of the needs of your people at My refuges. My angels will put an invisible shield around every refuge to protect you from the evil ones."
Thursday, April 12, 2018:

Jesus said: "My people, I want you to know that just as I was rejected and persecuted for spreading My message of love, so you all will be tested as well. There are evil and blind people who will do anything to try and block My message of love of God, and love of your neighbor. You notice in the first reading how St. Peter said: 'We must obey God rather than men.' (Acts 5:29) These religious leaders wanted to stop My apostles from preaching about My Resurrection. But My apostles were defiant of their orders, and they spoke out about Me anyways. So My faithful today will also be persecuted by heretics and atheists who do not want to hear the truth of My words. You will even see a division in My Church where schismatic leaders will try and mislead My people astray with their heretical teachings, New Age ideas, and the one world religion of Satan. Be watchful of these false teachers, as eventually you will have to seek the protection of My refuges."
Prayer Group:


Jesus said: "My people, it is inexcusable to send nerve gas and chlorine gas chemical weapons on Syria's people. Assad continues to test your President and other countries with such cruel weapons that are killing children and adults. Now your President is planning an attack that could trigger a wider conflict with Russia and Iran. Pray that a larger war does not result. If these parties attack your bases in this area in response, then war could get worse. Pray for peace between these combatants."

Jesus said: "My son, you have been asked to pray for Jamie who has cancer, and he helps get your books printed. It will be difficult to put out any future books if he can no longer work on them. It will require getting another person to replace Jamie, in order for any more books to get printed. You can put your messages out on the internet for a while, but it will be more difficult as the tribulation approaches."

Jesus said: "My people, your wife and your friends had a very difficult time in resolving an impasse at your original destination for your talk. It was thanks to another friend that you were able to get another church for your talk with Fr. Michel. Give praise and thanks to Me for helping you to get this new venue. This was an answer to your prayer for yourself and Fr. Michel."

Jesus said: "My people, as you look at these flowers on your altars, you are becoming anxious for spring weather to warm up. Be patient with the weather and focus more on My Resurrection message. The tomb is empty, and you are calling on My help to spread My Good News to all the nations. You can see in the first few hundred years after My death, how many Christians suffered martyrdom. There are still such persecutions going on in some areas of the world, but this killing of Christians will get worse with the coming of the Antichrist. Your faith will be tested in these coming events. You will have to come to My refuges for your protection."

Jesus said: "My people, I have talked about a coming division in My Church over various teachings that could lead to a schism in My Church. You are seeing your Church leaders challenging your leadership about who can receive Holy Communion, and even questions about the eternity of hell, and the everlasting life of your souls. Pray for discernment in what is being taught in your churches."

Jesus said: "My people, there are Scriptures that talk about a coming tribulation that will bring the Antichrist into power all over the world. I will not leave My faithful as orphans, but I am having My refuge builders set up refuges of protection where My angels will protect you from the evil ones. Only My faithful will have crosses on their foreheads that will allow them to enter My refuges. Because of this need for refuges, I want My people to take My message seriously, and prepare a backpack or suitcase to carry your things to the nearest refuge, when I will call you to leave. Trust in your guardian angels to lead you to the nearest refuge at the proper time."

Jesus said: "My people, I allowed your current President to win his election as a short reprieve from the control of the evil one world people. I am emphasizing that his time as your leader is temporary, and you are seeing all the vicious attacks against him from both parties. You will be seeing world events getting more serious that could change the way you live. I can only warn you with My Warning and My call to My refuges. When your lives will be in danger, call on My help and My angels to protect you from the evil ones and the Antichrist."
Wednesday, April 11, 2018: (St. Stanislaus)

Jesus said: "My son, you have asked for a message concerning one of your places to have a talk with yourself and Fr. Michel. I am showing you a church where this could take place, if the people have it in their hearts to let you both speak. If you continue to be refused entry, then do as My apostles did whey they were refused. They shook the dust from their feet in testimony against that town. You are facing the evil one who is throwing roadblocks in your way. Pray for this venue, but if they refuse, then move on to another town. My angels will go before you to protect you and lead you to your destination. I bless you for going out to evangelize the people, even if you do not receive much financial support. My faithful servants are worthy of help along the way."

Jesus said: "My people, you are seeing how evil your society looks in My eyes. You know how filthy and stinky a sewer can get. You also should know how I have to endure the stink and filth of the sins of your society. As you look around with the eyes of faith, you see people living together in fornication, and others living in homosexual marriages. Still others are changing their genders. You also see abortions, birth control, pornography, and many drug addicts. Even with this going on, these same people avoid Confession, and some receive Holy Communion in mortal sin. I know you are praying for sinners, but many in your society are defying My laws, and they do not show love for Me. Now you understand how the stench of your sins is reaching heaven, and your society is calling out for My punishment. When you see so few people coming to Confession or repenting, you can realize how evil your society is. When I bring My Warning, do not be surprised that only a small number will be converted. Keep praying for your family members to be saved. For many souls are called to repent, but only a few are chosen as worthy of heaven."
Tuesday, April 10, 2018:

Jesus said: "My people, Nicodemus was a Pharisee, but he liked to secretly visit Me at night to hear My words. He recognized that I came from God, because of all of My miracles. So I spoke to him of being born again in the Holy Spirit, but he did not understand Me. (Jn 3:1-15) 'Amen, amen, I say to thee, unless a man be born again of water and the Holy Spirit, he cannot enter into the Kingdom of God. That which is born of the flesh is flesh; and that which is born of the Holy Spirit is spirit.' When you are an infant, you are baptized with the Blessed Trinity. But when you grow older, you can call on the gifts of the Holy Spirit to be born in the Spirit. You also are given these gifts at your Conformation. Rejoice that you can call on the Holy Spirit to use His gifts in you."

Jesus said: "My people, you are seeing an overwhelming situation that will eventually bring down your churches. Right now your pastors are dealing with fewer people coming to Sunday Mass, and this results in fewer donations. The pastors will be forced to shrink their budgets because the money is not there. Your bishops will also be forced to trim their budgets as well, because the threat of closing churches will not bring in any more money. You have a country where fewer people are coming to church, because your people are becoming spiritually lazy. You have a hard time to keep people in your prayer groups, and keeping your Adoration hours filled. Your young people are not coming to church, and they are not praying or coming to Confession. Your faithful older people are dying off, and they are not being replaced. You also are having problems finding priestly vocations to serve your parishes. This causes your pastors to not spiritually challenge their people for fear they will leave, and lower their collections. This is why you need to pray for your priests to inspire the people more with their faith, or you will see less people coming to church. The youth need to be inspired by their parents and the priest, or your numbers will decline even faster. As you see these problems in the churches, you are seeing the signs of the end times. You will be seeing more churches closing, and more New Age teaching and heresies coming into the churches. My faithful will eventually have to come to My refuges to preserve the faith, and to hide from the evil ones who want to kill My faithful. Trust in My angel protection, and I will multiply what you need at My refuges. Keep evangelizing people on your travels as long as you are able."
Monday, April 9, 2018: (Annunciation of Mary)

The Blessed Mother said: "My dear son, Jesus loves you very much for your loving Him, and for carrying out your two missions. Today, you are celebrating my Annunciation later than the 25th of March because of Holy Week. This moment of St. Gabriel coming to me, was one of the greatest moments of my life on earth, when I told the angel that I accepted being the Mother of my Lord. This is a lesson for all of my children to accept the Will of God over your own will. By being obedient to God's Will, He will help you to accomplish all of your missions. Trust in Jesus, and be not afraid to follow all that He asks of you."

Jesus said: "My people, you just celebrated Divine Mercy Sunday, and there are some souls in purgatory who are sorry they did not reach out and accept this plenary indulgence. Those souls, who die right after receiving this indulgence, will only spend a short time in purgatory, because it removes the reparation due for your sins. If you do this Divine Mercy Novena with Confession, you will only suffer purgatory for the sins you committed since your last Novena. Take advantage of these graces that can minimize your time in purgatory. Now you can understand how merciful I am in taking away some of your purification time in purgatory."
Sunday, April 8, 2018: (Divine Mercy Sunday)

Jesus said: "My people, St. Faustina has promoted My Divine Mercy Hour at 3:00 p.m. Her Divine Mercy prayers are said all over the world. You also remember My foot of My picture that came out on your picture as a miraculous photo. I truly have had mercy on all repentant sinners, as I forgive their sins in Confession. You went to Confession yesterday, and you have been doing the Divine Mercy Novena to have your plenary indulgence. Many people also want to be free of the temporal punishment of their sins. When you share your prayers at 3:00 p.m., you can appreciate the blessing of My death at that time. Give praise and thanks to Me for offering up My life for the reparation of all of your sins."
(3:00 p.m. Divine Mercy Chaplet)


Jesus said: "My people, you are seeing fewer people coming to prayer groups to pray, and even fewer attending special devotions as the Divine Mercy Chaplet. The children are not coming to church on Sunday, after they are confirmed. It is even harder to find youth to pray the rosary, or to pray the Divine Mercy Chaplet. You are seeing less attendance in other countries as well. This lack of a prayer life, or a lack of coming to Mass on Sunday, is another sign of the end times. I have mentioned before if I will find any faithful left when I return to the earth. It will take My Warning experience to wake up some souls, or they could be lost. This is another reason why I have been encouraging all of My refuge builders to finish up all of their projects, or My angels may have to finish them for you."
Saturday, April 7, 2018: (Funeral Mass for Nelson Militello)

Jesus said: "My people, this was a good and faithful man for many years, and he carried out his work for Me in many ways. He gives comfort to his wife and family who he loves so much. Because of his faithfulness and his suffering, he is with Me now. He will be praying for all of his family members, and he asks to keep his picture nearby."

Jesus said: "My people, you have noticed some severe weather in the last year with colder than usual winter temperatures, with many Northeast storms even going into April. You are now beginning to see more tornadoes in the South, and you are forecast to have another strong hurricane season. Last year you had three major hurricanes which hit Texas, Florida, and Puerto Rico. You also had fires and mud slides in California that caused a lot of damage, and some loss of life. You are seeing some magnetic pole shifts that could cause weather changes, but it is your abortions and sexual sins that are calling down My punishment upon your people. Be prepared to come to My refuges when I give you the word, because you will have a short notice. Trust in My protection, and put your faith in Me to guard your refuges from the evil ones."
Friday, April 6, 2018:

Jesus said: "My people, in the first reading St. Peter boldly spoke out with the power of the Holy Spirit to proclaim My Resurrection, and said that the lame beggar was healed in My Name. This infuriated the Pharisees, so they chastised My disciples in prison, and later even had them whipped for preaching in My Name. This was the beginning of the persecution of all people who called themselves Christians. As a result, many people were martyred for My Name both then and even today. In the Gospel (Jn 21:1-14) you read of My third appearance at the Sea of Tiberias. I made breakfast for My apostles, and I helped them catch 153 large fish. This could be symbolic for catching all kinds of fish, or all kinds of people to be converted. It also was a reminder of another time of a large catch, when I told My apostles that they will be fishers of men. My appearances were to assure My disciples of My Resurrection, and the graces of healing they would have to go out and preach My Good News to all the nations."

Jesus said: "My son, I am giving you a message for all of My refuge builders to ponder. You have done a few practice runs for one day each time. Your prayer group members adapted well for your few days. You need to ask yourselves if you could live this way of heating, drinking water, preparing food, and praying without your TVs and cell phones. You need to have some stored food, and some fuels like wood, kerosene, and propane. You also have stored water, and a water well that could help your extra water needs. My angels will protect you at My refuges, and I will multiply what you need. You also will need some organization of jobs and constant prayer in a prayer room. To think of living independently for a long time with others is hard to imagine, but at least you are making efforts to be ready. Your events that lead up to the Antichrist's takeover, are already planned by the evil ones, but My plans are for My faithful to come to My refuges. People need to have their backpacks or roller board's packed and ready to leave in twenty minutes notice. You will need water bottles, some food, hygiene items, at least two changes of clothes, sleeping blankets, tents, and your holy sacramentals as Bibles, prayer books, rosaries, scapulars, and St. Benedictine blessed crosses. It would also be good to come to Confession often so you are ready spiritually as well as physically. Then when I call you to come to My refuges, you can leave quickly, led by your guardian angels. Pray for My refuge builders to have everything ready for the people to live there."
Thursday, April 5, 2018:

Jesus said: "My people, My apostles had heard Mary Magdalene's account of seeing Me, and how I called her name. They also heard the testimony of the two disciples who talked with Me on the road to Emmaus, yet still they did not fully accept that I had resurrected. When I appeared to the apostles in the Upper Room, they were amazed and fearful at first. When I showed them My wounds in My hands and feet, and I ate the baked fish in front of them, then they finally believed in My Resurrection. They became joyful as I reminded them that I said that I would rise three days after My death. This rising from the dead was so unusual to them, but they were so happy to be with Me again. They later found out that I would only stay a short time, and they then would have to wait to receive the Holy Spirit. My Resurrection is an example to all of My faithful, who will also die and be raised up at the last judgment. Rejoice and witness My Resurrection to all the people who are open to conversion in the faith in My ways."
Prayer Group:


Jesus said: "My people, you have just witnessed the Triduum of My death and Resurrection. This is My victory over sin and death, and it is the main mission of My coming on earth, to bring salvation to all those people who accept Me into their lives. My rising from the dead is My greatest miracle. My faithful need to give Me praise and thanks for offering up My life to save all of you from hell. This act of love shows you how much I love all of you enough to die for you. Rejoice in this week after Easter as you shout Alleluia."

Jesus said: "My people, St. Faustina has given you the Novena prayers for the coming Mercy Sunday that started on Good Friday. She has asked you to have the Divine Mercy picture before you when you pray to gain extra graces. This is why I am happy that you brought this picture today as you pray your Divine Mercy Chaplet and your rosaries. You can come to Confession, pray the Novena, and receive Holy Communion at Mass to gain a plenary indulgence to remove any temporal punishment due for your sins."

Jesus said: "My people, I have died to bring salvation to all of mankind, but you must accept Me into your hearts, seek My forgiveness of your sins, and accept Me as you Savior. I give you a way to enter heaven, but it is you who must open the door of your heart, and give Me your 'yes' to fulfill the mission I have for you. Those souls, who obey My laws and repent, will be on the right path to heaven. I call all souls to come to Me in love for Me and love for your neighbors."

Jesus said: "My son, this new iron filter is supposed to oxidize the iron with oxygen in the air to precipitate the rust. This is then back washed down your drain pipe. This is the last piece of equipment to complete your water well installation. Once the water clears more, then you could have it tested to see if it is drinkable. Give praise and thanks to Me for bringing this well water to your house."

Jesus said: "My people, many of you thought spring was here, but you are still surprised to see more snow, wind, and cold continuing. Your high winds have taken down some trees, and have caused power outages in some areas. You prayed your storm prayer, and you did not lose power. Pray for those people who had wind damage or power outages."

Jesus said: "My people, some people think you should not have tariffs, but others think it is about time to do something about China's unfair trade practices, and they should be held accountable. Other countries and China cheat on their currency values and charge fees on your exports, but your imports are not taxed with tariffs. Your President wants fair trade without such high deficit of payments going out of your country every year. He is renegotiating fairer trade between your country and other countries."

Jesus said: "My people, you will be seeing a coming split between a schismatic church and My faithful remnant. This schismatic church will be teaching heresies and New Age beliefs that are idol worship against My First Commandment. My faithful remnant will be My Church that the gates of hell will not prevail against. My remnant will be teaching the faith of My apostles, and they will have to go into hiding from the Antichrist and the evil ones who will be trying to kill My faithful. Have no fear because My angels will protect you and lead you to My refuges at the proper time."
Wednesday, April 4, 2018:

Jesus said: "My people, today you have two beautiful stories in the Scriptures. The first reading (Acts 3:1-11) was when St. Peter healed the lame beggar at the Beautiful Gate. Everyone recognized the lame beggar who was now jumping around, and was healed. This created more problems for St. Peter and St. John when they had to answer to the religious authorities. Instead of rejoicing at this healing, the Pharisees wanted to keep any healings in Jesus' Name quiet. The second reading in the Gospel (Luke 24:13-35) was when I met Clopas and Simon on the road to Emmaus. They did not recognize Me at first, and I asked them what they were talking about. They were surprised I did not know what went on with My crucifixion. Then I explained the Scriptures to them to show them why the Savior had to die for the reparation of mankind's sins. I was asked to have supper with them at night. When I broke the bread with them, then they recognized Me in the breaking of the bread, and I disappeared. The two disciples were saying to each other: 'Was not our heart burning within us, while He was speaking on the road, and explaining the Scriptures to us.' This was the second appearance that was related to My apostles, and they still did not believe I resurrected. Only when I appeared to all the apostles, did they finally believe in My Resurrection. My faithful believe, and you need to share your faith with others."

Jesus said: "My people, you are seeing signs of the coming tribulation in the Church and in the politics of your nations. I have talked many times about the coming division in My Church. You are seeing mounting deficits which do not look like they will stop soon. When you cannot find enough buyers for your increasing debt, your dollar could lose value quickly. Your national grid and internet are very vulnerable to being hacked or shut down. This is why I am having My refuge builders provide buildings and supplies for people to survive. Each refuge needs a water source, sleeping accommodations, food, and fuels for heating. You will need a means for lights with your windup flashlights and your lanterns. If you have solar power, you could have some electricity for most of the time, except on snowy, or cloudy days. You could also have your food, water, and fuels multiplied with My help. You will be praying more and protected from harm by My angels. I will call My people to My refuges when your lives are in danger. Trust in Me to provide for your needs during the tribulation. You will see My Warning first, a time to convert souls, and the Antichrist coming into power. At the end of the tribulation, I will cast the evil ones into hell, and then I will renew the earth, ready for My Era of Peace. Then My faithful will be rewarded on earth and in heaven."
Source: John Leary
The truth about the Coronavirus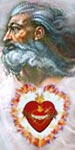 May 1, 2020 - God the Father says: "Today, I invite you to realize that this virus - the coronavirus - is no ordinary disease. It has been created from human ingenuity to specifically target the elderly and physically challenged. This is the plan of future generations to purify the human race around the world. It was released into the general population ahead of schedule - by accident. Those in charge were waiting for less capable government officials in your country (USA) to be in office. Nevertheless, proposed harm is being unleashed on the whole human race."
"I tell you these things to help you to realize the underlying evil at work and hidden in hearts these days. You cannot be confounded by any turn of events. Over all situations, I am in Dominion. No one will be given power over you that is more powerful than your Eternal Father. Therefore, be emboldened with this knowledge. If you persevere in Truth, you have loaded your weapons against what seems to be and discharged them with Truth." (Source: Holy Love)
Help the Lord spread His voice, time is running out
Please help spread these messages of faith, hope, salvation,
defense
against evil (by email, printing, Facebook, Twitter, and other media) to your loved ones, your friends, and all the people you may meet, who seek salvation or who are in danger of being eternally lost. The Lord gives great graces and blessings to those of goodwill who, according to their own possibilities, collaborate with His Plan of Salvation.
Who helps the Lord save a soul predestine his own
, independently from the outcome.