MESSAGE FROM THE BLESSED VIRGIN MARY
TO HER BELOVED DAUGHTER LUZ DE MARIA
APRIL 24, 2018
 Calamities do not delay
"Beloved children of My Immaculate Heart:
RECEIVE MY BLESSING AND MY ASSISTANCE.
I call you to stay on the Path of My Son, who as a Good Shepherd knows His sheep and wants His Flock to remain by His side (cf. Jn 10, 14-16).
MY CHILDREN ARE LIVING THE CRUCIAL INSTANTS ABOUT WHICH I WARNED IN MY EARLIER APPARITIONS, THE GREATEST DANGER BEING THE LOSS OF ETERNAL SALVATION.
The devil is especially stalking you with constant suggestions about the human will in order to distance you from My Son. Evil uses elusive means that you let go unnoticed, especially when you are not focused on working and acting in the likeness of My Son or do not decide to overcome the obstacles of the human ego that prevent you from being true fulfillers of My Son's Will and of what I convey to you.
Beloved children, every instant of life has to be used for spiritual growth and not to regress, giving free rein to what the imagination suggests to you. Everything must pass through the sieve of discernment, since not all intentions can direct you towards good. As Mother, I call you to be obedient and to maintain coherence and peace in your hearts.
CHILDREN, GOOD INTENTIONS ABOUND, BUT NOT ALL OF THEM TAKE YOU TO THE PATH OF GOOD. THE HUMAN CREATURE IS INCLINED TO ITS PERSONAL TASTES OR DESIRES, SOMETIMES WANTING TO IMPOSE WHAT KEEPS YOU COMFORTABLE, DISRESPECTING YOUR BROTHERS AND SISTERS.
Walking in the Divine Will, you will find instants in which you will understand that it is not your own comfort or personal convenience or individual taste that really directs you towards this Divine Treasure, but on the contrary, the fact that you strive to lead your personal ego towards fraternity and freely make it uncomfortable so that it would listen and admit others' criteria. This is precisely what will lead you to discern and not to live imposing yourselves on your brothers and sisters.
THE WISE PERSON IS THE ONE WHO LISTENS AND LEARNS, NOT THE ONE WHO CLOSES THEIR EARS AND THINKS THAT THEY KNOW AND KNOW ABOUT EVERYTHING (cf. Prov 19,20, James 3, 13-18).
THIS, CHILDREN, IS CALLED HUMILITY AND MY CHILDREN ARE MARKED BY BEING HUMBLE (cf, Mt 11,29).
Beloved children, the human creature likes to impose itself and not to yield, it likes its personal feelings and not the suggestions of its brothers and sisters; this hardens the heart and takes you down the imposing road of the self. This path is dangerous for the soul, as among these creatures there are those that evil is pleased to enter with subtleties that are not those that lead to union, but quite the opposite. Thus, evil brings discord where it sees that there is fraternity, it brings conflicts where it sees serenity, it leads My children astray where it sees obedience towards My Son. This is how the devil acts and this is Humanity's continuous obstacle.
The demon is persistent, he lurks and manages to infiltrate stealthily where My Son has sown His Love, His Mercy, His Peace and His Goodness. Be astute, My children, do not allow the devil's snares to obstruct the Work of My Son in each one of you.
IT IS NECESSARY FOR THE TRIUMPH OF MY IMMACULATE HEART THAT EACH ONE OF YOU ENTRUST YOURSELF TO MY SON WITH ALL YOUR STRENGTH, POWERS AND SENSES, KNOW THE DIVINE WORD, PENETRATE WITHIN HOLY SCRIPTURE, PRAY, REPENT OF EVIL COMMITTED, RECEIVE MY SON PROPERLY PREPARED AND BE TRUE MESSENGERS OF TRINITARIAN LOVE SO THAT YOU CAN RESIST FACED BY WHAT THE DEVIL IS GOING TO POUR OUT UPON THE PEOPLE OF MY SON.
In times of confusion, turn to the Law of God, in It you will find the Divine Will in every time and place (cf Ps 19,8, Rom 12,2).
Children of My Immaculate Heart, evil spreads without stopping, you need to spread good without stopping.
Men suffer, calamities do not delay, minds polluted by evil continue with their aim of leading Humanity to chaos.
I CALL YOU TO PRAY – YES, CHILDREN, TO PRAY; DO NOT FORGET THAT WHEN A PEOPLE PRAY WITH THE HEART, THEY ARE HEARD, AND JUST AS THE MOST HOLY TRINITY HEARS ITS CHILDREN, IN THIS WAY IT WARNS YOU IN ADVANCE OF WHAT HUMANITY CAN SUFFER SO THAT YOU PRAY AND SO THAT EACH ONE OF YOU BE THE INTERCESSOR OF YOUR BROTHER AND OF ALL HUMANITY. (Cf. I Jn 5,14-15; Jn 14,13-14; I Tim 2,1-8)
The light emitted by the soul that prays and puts prayer into practice is seen from the Father's House for the good of all Humanity, and this attains what you cannot imagine for the benefit of all Creation.
Beloved children of My Immaculate Heart:
I DO NOT FAIL TO HEAR THE SUPPLICATIONS OF THOSE WHO PRAY FOR MY ASSISTANCE. BE CONSTANT, PERSEVERE SO THAT YOU ARE NOT PREY OF THE ENEMY OF THE SOUL.
Humanity does not obey My Son, it has taken its own course and I call you to do good and be messengers of Peace (cf. Mt 5,9).
I bless you with My Love. I love you, children.
Mother Mary."
HAIL MARY MOST PURE, CONCEIVED WITHOUT SIN
HAIL MARY MOST PURE, CONCEIVED WITHOUT SIN
HAIL MARY MOST PURE, CONCEIVED WITHOUT SIN
Source: Revelaciones Marianas
Help the Lord spread His voice, time is running out
Please help spread these messages of faith, hope, salvation, defense against evil (by email, printing, Facebook, Twitter, and other media) to your loved ones, your friends, and all the people you may meet, who seek salvation or who are in danger of being eternally lost. The Lord gives great graces and blessings to those of goodwill who, according to their own possibilities, collaborate with His Plan of Salvation. Who helps the Lord save a soul predestine his own, independently from the outcome.
The truth about the Coronavirus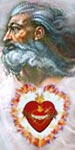 May 1, 2020 - God the Father says: "Today, I invite you to realize that this virus - the coronavirus - is no ordinary disease. It has been created from human ingenuity to specifically target the elderly and physically challenged. This is the plan of future generations to purify the human race around the world. It was released into the general population ahead of schedule - by accident. Those in charge were waiting for less capable government officials in your country (USA) to be in office. Nevertheless, proposed harm is being unleashed on the whole human race."
"I tell you these things to help you to realize the underlying evil at work and hidden in hearts these days. You cannot be confounded by any turn of events. Over all situations, I am in Dominion. No one will be given power over you that is more powerful than your Eternal Father. Therefore, be emboldened with this knowledge. If you persevere in Truth, you have loaded your weapons against what seems to be and discharged them with Truth." (Source: Holy Love)