Be prepared for more events that will lead up to My Warning
(Please read all from begin to end)
Thursday, May 31, 2018: (Visitation of Mary to Elizabeth)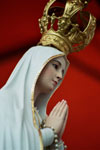 The Blessed Virgin Mary said: "My dear children, St. Joseph was my human spouse, but the Holy Spirit is my true spouse who allowed Jesus to be conceived in my womb after my 'fiat'. When St. Gabriel came to me to ask if I would be the mother of Jesus, I told the angel 'Be it done to me according to your word.' Then the angel told me Elizabeth had conceived a child, and she was six months pregnant. I then set off from Nazareth to Ein Karem, where Elizabeth lived. In the Gospel you read how Elizabeth greeted me as the mother of Jesus, that was recognized by St. John the Baptist in his mother's womb. I then recited my Magnificat (Luke 1:39-56) which is read every evening in the Liturgy of the Hours. I came to help Elizabeth through her delivery of St. John the Baptist, and then I returned home. Give praise and glory to God for all He has done for me."
Prayer Group:


Jesus said: "My people, your friend, Jeanne Maureens, has given you more relics, and she was happy that they would be protected at your refuge. It is sad that those people who inherited these relics were willing to have the money, instead of treasuring these relics as sacred. As with your other relics, you need to display them in places like your prayer group. Be thankful for these wonderful gifts to your refuge."

Jesus said: "My people, I told you that you would be seeing more weather records this year. Already you had the coldest April in a while, and the warmest May in a long time. You also are seeing some flash flooding from heavy rainstorms. Your hurricane season is just starting with your subtropical Alberto storm. The lava in Hawaii is continuing to cause evacuations and has destroyed homes. You will be seeing more continuous events that could test your economy. Pray for all souls who could die suddenly with bad weather, because they may not have time to prepare their souls for death."

Jesus said: "My people, you can see the reason why your President is protecting your steel industry from dumping steel imports, because he is assuming it is a national security to produce your own steel. Other countries are subsidizing their steel industry as China, and that is how they can sell steel cheaply. Your President is even brave enough to put tariffs on your allies because China could sell it through third parties. You will see little effect in your prices, but your steel industry will be protected."

Jesus said: "My people, you need to pray for the farmers who are providing your food to eat. They have a heavy investment in their land, their seed, and their farm equipment. They are at the mercy of the weather every year to have the right amount of water for their crops. Too much rain can rot the crops, and make it hard to harvest in the mud. Too little rain and a drought could dry out the crops. Irrigation is possible if enough water is available. Farmers take this risk with every crop year. A time will come when you will see a world famine, so storing some food is wise for such an event."

Jesus said: "My son, you are preparing to start ordering your small backup solar addition of 12 panels and 12 batteries so you could have power in the winter. On a lower roof you could remove the snow easier and keep some solar power running for your sump pumps and your water pump during the winter. This will require some planning for your off grid system. I will give you the graces to be successful with this project."

Jesus said: "My people, today you are seeing what happens when your air conditioning does not work. You suffer some uncomfortable sweating during the summer when you to not have air conditioning. This will be the case at your refuges because air conditioning would be too hard to run with solar panels. You will have fans and wet cloths for cooling then. Be thankful you will be protected by My angels; and your food, water, and fuels will be multiplied."

Jesus said: "My people, I have told My people to give 10 per cent of their income to charity for those people who are less fortunate. You can give donations to your local food shelves. You could help with your time in giving food to the poor. You could send money to help places like Puerto Rico and other places devastated by storms. By helping others with your prayers and donations, you can store up treasure in heaven for your judgment."
Wednesday, May 30, 2018:

Jesus said: "My people, this huge kettle of soup is larger than you have ever seen. It is the size of large vats in a soup factory. I am showing this to you for those people who do not believe I can multiply soup, or for those people who doubt that I could do this. For Me, all things are possible. So when you are at My refuges during the tribulation, I will take what little food you have, and I will magnify it so it is a huge portion to feed all of your people. I will magnify your fuels in the same way, as well as your water, so you can survive through all the seasons, even in the Northern States. So do not worry about what you will eat, or what you will wear, because I will provide for all of your needs, and My angels will defend you from all the evil ones, so you will not need any weapons."

Jesus said: "My people, I have told you before about how vulnerable your country is to an EMP (electromagnetic pulse) attack on your electrical grid. You have listened to some experts who are trying to get your government to protect your grid. It may cost a few billion dollars to put Faraday cages over your electrical components. The effects of an EMP attack otherwise, could shut down your grid which would paralyze banks, your vehicles, and appliances run on microchips. Such a disaster could last over a year, and some estimated 90% of your people could die of starvation. At My refuges even now, My angels are putting a shield around your solar panels so they would be protected from an EMP surge. Various countries could send only a few nuclear weapons high in the sky to shut down your grid. The one world people will find a way to shut down your electricity before they try to take you over for the Antichrist. I will protect My faithful at My refuges with My angels, so trust in Me to multiply what you need."
Tuesday, May 29, 2018:

Jesus said: "My people, just as My apostles and I suffered persecution for the sake of the Gospel, so My disciples of today will suffer also. You are only being slightly harassed by some non-believers now, but you will see a time when they will want to kill you because of following Me. Do not be afraid because My refuge builders are preparing safe places for My faithful remnant. When your lives are in danger, I will call you to come to My refuges of protection. Your guardian angels will lead you with your backpacks to the nearest refuge at the proper time. After the Warning you will see events move quickly to a takeover by the Antichrist and his one world followers. Some people will be martyred, but most of My faithful will be protected. Be patient, because the Warning will signal the time to leave for your safe havens is at hand."

Jesus said: "My people, in older days Christians suffered many kinds of torture before they were martyred. You can also remember how the Indians tortured the North American Martyrs before they were killed. In Arab countries Christians are being beheaded even now. This is why I am having My refuge builders set up safe havens so you can be spared martyrdom. You have not witnessed some of these means of torture, so you will be fortunate to come to the safety of My refuges, where My angels will protect you. Pray for your relatives to be converted so they will be able to enter My refuges with crosses on their foreheads."
Mass intention for Betty Theut: I did not see her in heaven yet. Jesus said: "My people, Betty will be with Me shortly, but she is being purified in purgatory for a time."
Monday, May 28, 2018: (Memorial Day)

Jesus said: "My people, in the vision you are seeing two evils that are taking many lives of your people from wars and abortions. In wars you have fought against dictators like Hitler who dealt with the occult. You have had wars fighting against atheistic communist takeovers. Now you are seeing radicals who are killing people indiscriminately with guns, bombs, and even vehicles. You have been killing millions of babies in the womb for your own convenience, and then you wonder why your populations are decreasing. When your fertility rates drop below 2.1, you are not replacing those people who are dying. This is true for many countries, and abortion is one of the main causes. If you kill your babies, then life has less value to some. Some people do not even see that abortion is a great sin against your Creator, because it is truly murder of another human being. The devil is behind all of this killing, but your people are still tolerating this killing for blood money. Are your people that selfish that they do not want to raise your own children? Your people will be punished for your abortions. So pray to stop abortion, and pray to stop your foolish wars that the one world people are perpetrating on you for their own wealth."

Jesus said: "My people of America, you are seeing wars in the beginning of your country, and you are still seeing wars fought today. You remember all the veterans from your wars. You had the Revolutionary War, the Civil War, two World Wars, and many wars up to now. For the most part, people died in your wars to defend your freedoms. I keep asking you to pray for peace, because now many of your countries have nuclear weapons that can kill thousands of people with one bomb."
Sunday, May 27, 2018: (Trinity Sunday)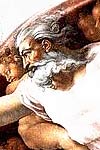 God the Father said: "I AM WHO AM is here to remind you that you all were made in Our image and likeness. This is the meaning of the mirror in the vision. In the second reading there is a reference to Me in 'Abba, Father'. Today, you are celebrating Our Blessed Trinity of Father, Son, and Holy Spirit-Three Persons in One God. This truly is a mystery of faith which is impossible for man to totally comprehend. Your priest brought up St. Patrick's shamrock of the three leaves on one stem to try and symbolize Our Blessed Trinity. When one of Us is present, all three of Us are there, because We are indivisible. When you receive Jesus in Holy Communion, you receive Me and the Holy Spirit as well. I continue to thank you for dedicating your chapel to Me, especially the picture of all Three of Us, and your Ten Commandments. Continue giving Us praise and adoration in your prayers."
Saturday, May 26, 2018: (St. Philip Neri)

Jesus said: "My people, the evil ones are instigating plans for their next wars that could come in the Middle East or Korea. You are already seeing skirmishes with Iran and Israel. A war between Iran and Israel could draw in Russia and America. There are still tensions between America and North Korea. Your people are not going to get North Korea to disarm their nuclear weapons. So do not threaten war over that. Instead, your people need to pray to stop any more wars. Wars do not have any winners, and it kills many people. So make peace where you can, instead of forcing wars on people."

Jesus said: "My people, even though Alberto is only a subtropical storm, you are seeing emergency declarations all along the Florida coast. There definitely could be some flooding in the path of this storm. You have seen a lot of rain in Florida over the last month, so it would not take much rain to cause flooding. You are seeing warmer than usual weather for this time of year. If the oceans stay warm, you could see more serious storms this year. Be prepared for another hot summer, as each year is setting records for storms and heat."
Friday, May 25, 2018:(Nicholas Valino, Fr. Valino's father funeral)

Jesus said: "My people, it is always difficult to have a father pass away. You have asked where Nicholas is. He is 'not yet' in heaven, and he needs purification in purgatory for a few Masses. Nicholas was sorry to leave his family, but he will be praying for them, because he loves them very much. Keep a picture of him in a prominent place, so you can remember to pray for him."

Jesus said: "My people, today you are critical of your free liberal media newspapers. In your vision you saw the regular newspaper presses stopped, and then the newspapers were changed to a communist controlled news, like you would get in China or Russia. When you see your free press taken over, you are seeing the beginning of the Antichrist's control of your news media and your TV networks. After the Warning, you will get rid of all of your cell phones, TVs, and computers so you do not look at the eyes of the Antichrist where he could hypnotize you to worship him. It will be then that I will call you to My refuges so My angels will protect you from the evil ones. Trust in Me to protect your souls, and you will later come into My Era of Peace."
Thursday, May 24, 2018:

Jesus said: "My people, the messages in today's readings are a little harsh. In the first reading it speaks of not hoarding money, because it is heavenly riches, like giving alms, that are more valuable than earthly riches. In the Gospel reading I was emphasizing not to allow the young children to be abused. Even today, you are killing millions of My little ones with abortion in the womb. This sin alone is bringing down destruction upon America. In the other parts of the Gospel I focused on the causes of your sins. I mentioned about cutting off your hand or foot if it causes you to sin, so you do not go to hell. Pulling out your eye is also extreme, but you need to avoid occasions of sin to protect yourself from the devil's temptations. Call on My grace of My sacraments to strengthen yourselves against your sins. This means coming to frequent Confession at least once a month. Even your venial sins need to be cleansed, in addition to your mortal sins, so you can gain the grace from Reconciliation, and have pure souls to receive Me in Holy Communion. The devil is battling for your soul, so put on your armor of My protection to fight to save your soul, and the souls of others."
Prayer Group:


Jesus said: "My people, I am showing Myself as a small child because I do not want anyone to harm My little ones. In the Gospel, I said such a person who harms My little ones should have a millstone put around their neck and be thrown into the sea. Your doctors and mothers who have abortions, or perform them, are causing a great sin, and they will be judged accordingly. Discourage any mother who is considering an abortion. Pray also in your daily prayers to stop abortion."

Jesus said: "My people, many nations have made abortion legal in their laws or court decisions. This is why prayers are needed to help stop the legalization of abortion in Ireland. You, My son, have Irish heritage, so you need to pray much to stop abortion in your great grandfather's country. Pray to St. Patrick to shield Ireland from such a law."

Jesus said: "My people, there was some hope that North Korea would agree to disarm their nuclear weapons. Now, this planned summit has been canceled, and it is hard to bring peace on this Korean peninsula. My people need to continue to pray for peace and stop any movement to war."

Jesus said: "My people, your current President has made a bold move to take your embassy in Tel Aviv and move it to Jerusalem. Some previous Presidents wanted this, but they lacked the will to do so. This caused a disturbance among the Palestinians, but some Arab countries approved this move. America has supported Israel, and this move is another example of your President to show good faith as an ally of Israel."

Jesus said: "My people, this revolving door is another sign of the coming Warning, when all of you will come to face Me at your life review and your mini-judgment. You can prepare for this by coming to frequent Confession to avoid any judgment to hell. Those people, who see such a mini-judgment to hell, will have a taste of what it would be like to be in hell. Keep praying for your family members so they can be converted and have a cross on their foreheads. After the Warning you will have six weeks to convert as many souls to the faith as you can. You do not want any souls to be lost in hell, so you will need to work hard to help save your relatives."

Jesus said: "My people, there are many Sundays after Pentecost to the end of your Church Year. This is now the time for green vestments for what is called 'ordinary time'. Thirty-four Sundays is more than half of your year's Sunday celebrations. Keep praying for the conversion of sinners, as you go out to all the nations to spread My Good News of My Resurrection."

Jesus said: "My son, this basal cell cancer was small on your wife's face, but it is worthy of giving thanks that it was successfully removed. Your wife does a lot of things to help you in your mission, and you know how much you need her in your life. So give thanks for this healing, and your prayer group can give thanks to Me as well."
Wednesday, May 23, 2018:

Jesus said: "My people, this little bit of flooding in the vision, is nothing compared to the physical damage you will see later. You are at the beginning of hurricane season, and you are seeing some serious volcanic events in Hawaii. Each event by itself may not be major, but collectively the coming events will take a toll on your economy. Your economy was supposed to get better with your tax cuts, but your increasing fuel costs may change your outcome. Be prepared for more events that will lead up to My Warning. Your society is so evil that My Warning will be needed to prepare people for the coming tribulation of the Antichrist. Pray that more people will wake up and be converted."
Tuesday, May 22, 2018: (St. Rita of Cascia)

Jesus said: "My people, this world is not about being comfortable for the sake of the body, but you are called to know, love, and serve Me, your Creator. So just as in the Gospel, do not be concerned about who is greater, but do your best to follow My mission for you. It is not until you give your will over to Me, that you will be able to carry out your given mission. Your greatest call is to help save as many souls as you can. Converting souls is not easy, and it requires prayer, and a desire to be saved. You are constantly struggling against the desires of the flesh. The desires of the soul are to please Me on your way to heaven. So let your soul be in charge of your life by following Me, and you will overcome the temptations of the devil, and your worldly pleasures."

Jesus said: "My people, many times the devil tries to trick you into sin with something that appears good on the surface, but later the demon's evil takes away the disguise. So be careful how the demons can lead you into sin using good things that can be abused. The demons take advantage of your physical weaknesses, especially with beautiful women. If you are married, do not seek out other women, or pornographic images. Infidelity has caused many divorces, so keep with your wife in love. You have weaknesses to food, buying things, or even gambling. The demons draw you into addictions, and they are hard to break, as drugs and alcohol. Pray to Me every day, and confess your sins so you have the grace to withstand the demon's temptations. Trust in Me, and I will protect your soul from evil.
Monday, May 21, 2018:

Jesus said: "My people, in the Gospel (Mk 9:13-29) you read how a man brought his son to be healed of a demon who threw the son into fire and water. My apostles could not remove the demon. I asked the man if he had faith that I could heal his son. The man said he believed, and he asked Me to help his unbelief. In order for Me to heal people, they need to believe that I can heal them. I then commanded the deaf and dumb spirit to leave the boy, and the spirit left. Later, My apostles came to Me, and asked Me why they could not bring the demon out of the boy. I told them: 'This kind can be cast out in no way except by prayer and fasting.' My son, you noticed that 'and fasting' was missing from your Magnificat reading from (Mk 9:29). When you looked in your St. Joseph Bible, both (Mk 9:29) and (Mt 17:20) had 'and fasting' which is another manipulation of this translation. This was a harder demon to remove, so it truly did require prayer and fasting. Fasting is powerful in deliverance of demons, so it cannot be left out. This is another instance where changing the words, has watered down the original meaning. Remember to have faith in My healing, and use your prayer and fasting in your deliverance prayers."

Jesus said: "My people, you will all have this Warning experience, and you will come before My Light to view your life review. You will be placed back into your bodies, and you will have six weeks to convert your family members to the faith. Hopefully, they will all want to repent of their sins and be converted. My refuge builders will get their refuges ready to receive My faithful. My faithful remnant will get their backpacks ready, and be able to leave for My refuges, when I give them the word to go. After this six weeks of conversion, you will see famine, a division in My Church, mandatory chips in the body, and martial law. Do not take any chip in the body, which is the mark of the beast, even if they threaten to kill you. Do not worship the Antichrist, but only worship Me. My faithful will be protected by My angels, but some people will be martyred for their faith. My refuges will be My safe havens during the tribulation of the Antichrist. Trust in Me to help you to survive this trial."
Source: John Leary
Fr. Michel Rodrigue explaines The Events of the End Times
Do you want a quick overview of the end times? Then read "The great events of purification will begin this fall". If you want all the details of the unfolding events, then go to "Virtual Spiritual Retreat with Fr. Michel Rodrigue about the End Times".
Messages of Holy Love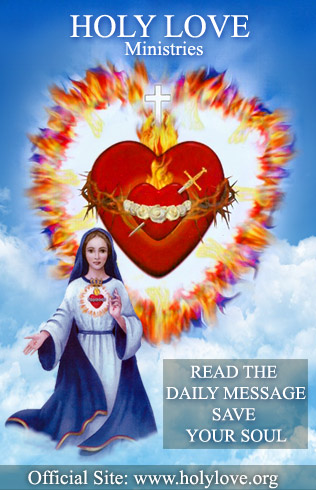 Read the daily messages
Catholics, we have entered the Pre-Tribulation, observe the Commandments, go to Confession; receive the Holy Eucharist; pray at least 3 Rosaries a day to keep your faith and save your loved ones. Prepare for the events that will devastate our planet: plagues, famine, WW3, cataclysms, antichrist's World Order