Be a friend of the Truth
(Please read from begin to end)
May 10, 2018
Once again, I (Maureen) see a Great Flame that I have come to know as the Heart of God the Father. He says: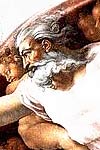 "I am Father of all Ages. Consider the effects of a world that had never had any Heavenly intervention. Today, it would not exist. It would have long-ago been swept away by My Wrath. Society would not have My Commandments. The populace of the world would not know Me and love Me."
"But, in Truth, mankind has been given chance after chance to correct his errant ways and to re-establish his way of existence to please Me. Some see My efforts as punishment. They do not know Me or understand Me. Others respond well to My Grace and correct their behavior. I continue to try to get man's attention. Pray for the grace to be shown your errors and respond to My correction."
Read Jonah 3:1-10+
Then the word of the Lord came to Jonah the second time, saying, "Arise, go to Nineveh, that great city, and proclaim to it the message that I tell you." So Jonah arose and went to Nineveh, according to the word of the Lord. Now Nineveh was an exceedingly great city, three days' journey in breadth. Jonah began to go into the city, going a day's journey. And he cried, "Yet forty days, and Nineveh shall be overthrown!" And the people of Nineveh believed God; they proclaimed a fast, and put on sackcloth, from the greatest of them to the least of them. Then tidings reached the king of Nineveh, and he arose from his throne, removed his robe, and covered himself with sackcloth, and sat in ashes. And he made proclamation and published through Nineveh, "By the decree of the king and his nobles: Let neither man nor beast, herd nor flock, taste anything; let them not feed, or drink water, but let man and beast be covered with sackcloth, and let them cry mightily to God; yea, let every one turn from his evil way and from the violence which is in his hands. Who knows, God may yet repent and turn from his fierce anger, so that we perish not?" When God saw what they did, how they turned from their evil way, God repented of the evil which he had said he would do to them; and he did not do it.
May 9, 2018
Once again, I (Maureen) see a Great Flame that I have come to know as the Heart of God the Father. He says: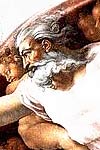 "I am the Father of all good. I continue to speak to you during these times as a way of highlighting the difference between good and evil. Too often, people act or re-act without considering the consequences of their actions. Every thought, word or action bears its own consequence, from taking your next breath to making political choices. This is why it is basic that hearts be grounded in Holy love. It is in and through Holy Love that Christian morals and standards will return. This is one instance when your surrender is your victory. Surrender to Holy Love and every solution and strength will be yours. You will better understand My Will."
May 8, 2018
Once again, I (Maureen) see a Great Flame that I have come to know as the Heart of God the Father. He says: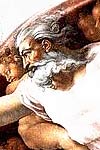 "I am God – Father of past, present and the future. No one knows what My Wrath will be like or the time of its arrival upon mankind. I alone know these things. Man's response to My Commandments determines the nature and intensity of My Justice. You, My children, must concern yourselves with your 'yes' to My Commandments."
"If you could see for yourselves the amoral nature of society in general today, you would understand why I come to you with these urgent pleas. Do not waste time in worry. Worry changes nothing – your prayers – no matter how short or distracted they may be – do change much. Do not be discouraged. Your prayers bring Truth to light."
May 7, 2018
Once again, I (Maureen) see a Great Flame that I have come to know as the Heart of God the Father. He says: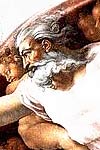 "I am the Creator of the Universe. Nothing occurs outside of My Divine Will. You can only comprehend this Divine Truth through grace. That which you challenge – that which you cannot accept – is also My Will. Challenges come to you so that you can proclaim the Truth in the face of error."
"My Omnipotence is displayed in your need. Acknowledge this publicly and give thanks for My intervention. Never believe that you face any difficulty outside of My loving care. I am the Father of all nations and every people. As your Father, I desire you be convinced of My concern for each of you. I encourage good and embattle evil. I am always at your side. Call upon Me."
Read Psalm 23:1-6+
The Lord is my shepherd, I shall not want;
he makes me lie down in green pastures.
He leads me beside still waters;
he restores my soul.
He leads me in paths of righteousness
for his name's sake.
Even though I walk through the valley of the shadow of death,
I fear no evil;
for you are with me;
your rod and your staff,
they comfort me.
You prepare a table before me
in the presence of my enemies;
you anoint my head with oil,
my cup overflows.
Surely goodness and mercy shall follow me
all the days of my life;
and I shall dwell in the house of the Lord
for ever.
May 6, 2018
Once again, I (Maureen) see a Great Flame that I have come to know as the Heart of God the Father. He says: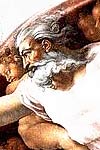 "I am the Light of Truth. I come to you, once again, to challenge you to live in Holy Love. If you listen, you will receive every grace you need to succeed in your endeavors. If you oppose Me, you will find that I am opposing you."
"Do not entrust the future of the world to human negotiations. Make My Will – as outlined in My Commandments – the basis of all future plans. Do not be afraid of being identified with the Truth."
"Your best efforts will be used against you by the enemy. Do not give in to discouragement, which is Satan's weapon. There is no hopelessness in Heaven. Begin to live now as though you are in Heaven. Be a reflection of all the virtues."
Read 1 John 3:3+
And every one who thus hopes in him purifies himself as he is pure.
May 5, 2018 – Feast of Mary, Refuge of Holy Love – 21st Anniversary
Our Lady comes as Refuge of Holy Love. She says: "Praise be to Jesus."

"I desire with every fiber of My being that all of My children learn of this title – 'Refuge of Holy Love'. It is strength in the face of battle. Satan flees before this title. It gives the soul clarity of purpose and a strong sense of good versus evil. I will refuse no one their chance to petition My Heart under this title. None will be left unaided. My special attention rests upon those devoted to Me as Refuge of Holy Love."
"My Heart is the hope of the future. Herein lies the key to peace in hearts and in the world. If only all hearts would seek out Holy Love, every problem would dissolve in your midst. Today, My prayer is that more listen and accept the Truth I am giving you. Let it be a Call heard around the world. Live in Holy Love."
May 5, 2018 – Feast of Mary, Refuge of Holy Love – 21st Anniversary
Our Lady comes as Refuge of Holy Love. She says: "Praise be to Jesus."

"The Son has named My Heart as a Holy Refuge. A refuge is a shelter away from danger. So, it is, souls are meant to come to My Immaculate Heart and draw from it all the grace they need to live in and to be Holy Love. Success in this depends upon your trustful surrender."
May 4, 2018
Once again, I (Maureen) see a Great Flame that I have come to know as the Heart of God the Father. He says: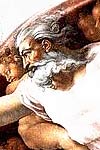 "I am the Father of all people."
"Every priest has been or is challenged in his faith, for this is the way to weaken good in the world and the way Satan attacks everyone the priests influence. I come to earth today to offer you My strength. Stay close to My Son in His Real Presence in the Eucharist. Depend on His intervention in your needs. No priest is a priest of his own choosing. He is called to serve. Be reconciled with this Truth. This is a key to your peace of heart. Keep your hearts on Heaven and on leading others to Heaven."
Read Colossians 3:1-10+
If then you have been raised with Christ, seek the things that are above, where Christ is, seated at the right hand of God. Set your minds on things that are above, not on things that are on earth. For you have died, and your life is hid with Christ in God. When Christ who is our life appears, then you also will appear with him in glory. Put to death therefore what is earthly in you: immorality, impurity, passion, evil desire, and covetousness, which is idolatry. On account of these the wrath of God is coming. In these you once walked, when you lived in them. But now put them all away: anger, wrath, malice, slander, and foul talk from your mouth. Do not lie to one another, seeing that you have put off the old man with his practices and have put on the new man, who is being renewed in knowledge after the image of his creator.
May 3, 2018
Once again, I (Maureen) see a Great Flame that I have come to know as the Heart of God the Father. He says: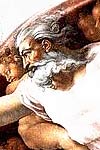 "I am the Father of all Ages. I speak to the world today as necessity dictates. Mankind is being called as never before to cling to the Tradition of Faith handed down to him through the saints. These days Satan uses every ploy to lure souls into untruth."
"If he is able to weaken the faith of one soul, he has a firmer grip on all of humanity. Knowing this, think of the pressure he puts on priests to lead them into error. As priests influence the faith of so many, it is a great victory for Satan to mislead just one priest. Understand then the need of prayers for priests. This is yet another responsibility of the Remnant Faithful. Take these Words seriously as the state of the Faith in the future counts on your response."
Read Colossians 2:8-10+
See to it that no one makes a prey of you by philosophy and empty deceit, according to human tradition, according to the elemental spirits of the universe, and not according to Christ. For in him the whole fullness of deity dwells bodily, and you have come to fulness of life in him, who is the head of all rule and authority.
May 2, 2018
Once again, I (Maureen) see a Great Flame that I have come to know as the Heart of God the Father. He says: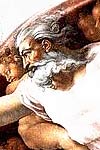 "I am the Alpha and the Omega. When I speak to you, it is to redirect some, admonish others and to encourage all. Few there are these days who see the whole picture and entire purpose of human existence. Each soul is created to love Me with their whole heart and their neighbor as themselves. This in mind, how does terrorism, aggression, deceitfulness or any disordered self-love fit into My Will?"
"These days, reputations are being used as weapons. The laws which knitted your nation* together are being used to pull it apart. Every good purpose and just end is defeated by someone in the name of social justice. There is so much confusion, even the cautious hesitate in their decisions."
"Now is the hour you must come under My umbrella of protection by living in Holy Love, which is My Will for you. Entrust your hearts and your lives to Me in this way. Allow Me to act as your Father."
* U.S.A.
Read 2 Timothy 4:1-5+
I charge you in the presence of God and of Christ Jesus who is to judge the living and the dead, and by his appearing and his kingdom: preach the word, be urgent in season and out of season, convince, rebuke, and exhort, be unfailing in patience and in teaching. For the time is coming when people will not endure sound teaching, but having itching ears they will accumulate for themselves teachers to suit their own likings, and will turn away from listening to the truth and wander into myths. As for you, always be steady, endure suffering, do the work of an evangelist, fulfil your ministry.
May 1, 2018
Once again, I (Maureen) see a Great Flame that I have come to know as the Heart of God the Father. He says: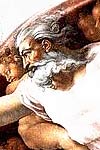 "I am the Father of eternity. My Remnant Faithful is just that – a portion of the ones once faithful to the Truth of the difference between good and evil. These are the ones who have chosen to walk through the open door to eternal salvation. No one in the Remnant Faithful debates the Truth. They are staunchly committed to the Truth. They readily accept wherever the Truth leads them."
"These are the ones who readily recognize Satan's attacks against the Truth, which always cause division. If you obey My Commandments, you are living in the Truth as one of My Remnant Faithful. The differences between good and evil will become clearer and clearer to you the more you choose to live under My Commandments. Faithfulness leads to more faithfulness."
Read 1 John 3:19-24+
By this we shall know that we are of the truth, and reassure our hearts before him whenever our hearts condemn us; for God is greater than our hearts, and he knows everything. Beloved, if our hearts do not condemn us, we have confidence before God; and we receive from him whatever we ask, because we keep his commandments and do what pleases him. And this is his commandment, that we should believe in the name of his Son Jesus Christ and love one another, just as he has commanded us. All who keep his commandments abide in him, and he in them. And by this we know that he abides in us, by the Spirit which he has given us.
April 30, 2018
Once again, I (Maureen) see a Great Flame that I have come to know as the Heart of God the Father. He says:
"The trust I have in you, My chosen children, during these last days before My Son's Return, has no dimension in the world, but is so necessary in the scheme of things. I call you to protect the faithful by making known the Holy Mother's title 'Protectress of the Faith'. I call you to come together as a Remnant Faithful. I call you to choose and support life as anything other than that calls upon My Wrath. I call you to obey and to support the Commandments."
"Be a sign in the world of unity in righteousness. Surrender any pride that is the fruit of your own will. Be supple instruments in My Hands. Honor Me. Be true to Me. Be a friend of the Truth."
Read Titus 2:11-14+
For the grace of God has appeared for the salvation of all men, training us to renounce irreligion and worldly passions, and to live sober, upright, and godly lives in this world, awaiting our blessed hope, the appearing of the glory of our great God and Savior Jesus Christ, who gave himself for us to redeem us from all iniquity and to purify for himself a people of his own who are zealous for good deeds.
Source: Holy Love
Urgent call of Jesus the Eternal High Priest
August 9th 2020 from 12:00 am to 6:00 pm - Worldwide day of fasting and of prayer to the Heavenly Father for the protection of Catholic Temples, Shrines and Holy Places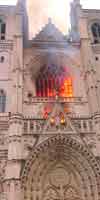 "I make an urgent call to the whole Catholic world for a day of fasting and of prayer to be held worldwide on August 9th with the prayer of the Rosary of my Most Precious Blood and with the prayer of the Exorcism of St. Michael, from 12:00 am to 6:00 pm, asking the Heavenly Father for the protection of my Temples, Shrines and Holy Places, which are being destroyed and desecrated by the forces of evil of this world. I'm counting on you, my Flock." —Jesus the Eternal High Priest
The truth about the Coronavirus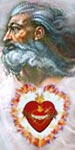 May 1, 2020 - God the Father says: "Today, I invite you to realize that this virus - the coronavirus - is no ordinary disease. It has been created from human ingenuity to specifically target the elderly and physically challenged. This is the plan of future generations to purify the human race around the world. It was released into the general population ahead of schedule - by accident. Those in charge were waiting for less capable government officials in your country (USA) to be in office. Nevertheless, proposed harm is being unleashed on the whole human race."
"I tell you these things to help you to realize the underlying evil at work and hidden in hearts these days. You cannot be confounded by any turn of events. Over all situations, I am in Dominion. No one will be given power over you that is more powerful than your Eternal Father. Therefore, be emboldened with this knowledge. If you persevere in Truth, you have loaded your weapons against what seems to be and discharged them with Truth." (Source: Holy Love)
Help the Lord spread His voice, time is running out
Please help spread these messages of faith, hope, salvation,
defense
against evil (by email, printing, Facebook, Twitter, and other media) to your loved ones, your friends, and all the people you may meet, who seek salvation or who are in danger of being eternally lost. The Lord gives great graces and blessings to those of goodwill who, according to their own possibilities, collaborate with His Plan of Salvation.
Who helps the Lord save a soul predestine his own
, independently from the outcome.