August 31, 2019

The Blessed Virgin Mary says: "Praise be to Jesus. Mankind can control many things – how he spends his time, what he makes as priorities in his life and so on, but he cannot control the path of the hurricane threatening your southeast coast.* In this regard, he must have recourse to Almighty God – trusting in the goodness of His Heart. Remember, prayer is your protection in every difficulty. Whatever the circumstance man finds himself in, God's Provision is all around him in the acts of kindness of others, as well as protection in dangers by unforeseen circumstances."
* As of 3pm today, Hurricane Dorian is slowly making its way across the Caribbean as a dangerous Category 4 storm with 150 mph winds, with the Bahamas and southeastern coast of the U.S. in its sights.
August 31, 2019
Once again, I (Maureen) see a Great Flame that I have come to know as the Heart of God the Father. He says: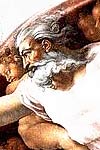 "Children, you must allow Truth to rule your hearts. Heaven is all Truth. The more you resemble Truth in this earthly life the higher your place in Heaven. The enemy of your soul is the Prince of lies. His spirits have overwhelmed politics, mass media and every form of entertainment. People today are tricked by him as they do not look for his influence all around them. This is why I tell you that your greatest challenge today is distinguishing good and evil – lies as opposed to Truth. Truth is the reality of the facts. Truth never changes to suit individuals. Not believing in Heaven, Hell or Purgatory does not change the Truth of their existence. Many a soul realizes this too late. I have allowed souls from Heaven and Purgatory to return to earth as a testimony to the Truth. Still there remain those souls who stubbornly resist the Truth. Be champions of the Truth in this life for I have reserved a special place in Heaven for warriors of Truth. My blessing rests upon them."
Read 2 Thessalonians 2:13-15+
But we are bound to give thanks to God always for you, brethren beloved by the Lord, because God chose you from the beginning to be saved, through sanctification by the Spirit and belief in the truth. To this he called you through our gospel, so that you may obtain the glory of our Lord Jesus Christ. So then, brethren, stand firm and hold to the traditions which you were taught by us, either by word of mouth or by letter.
August 30, 2019
Once again, I (Maureen) see a Great Flame that I have come to know as the Heart of God the Father. He says: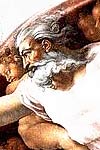 "Children, always imitate the way of righteousness that I have been teaching you and which is exemplified in Holy Love. This is how you can use the present moment as your pulpit for all to witness. Do not allow worldly desires to lure you away from the path of righteousness. Expect evil to come against you and to use every form of confusion to take you off-guard. He uses people of esteem in the world to persuade souls away from My Commandments. Do not accept modern-day morals as approved by Me just because of their popularity. Seek always to please Me by obeying My Commandments. If you always imitate good, then you are not responsible for any errors others choose. Then My blessing will rest upon you."
Read 2 Corinthians 4:1-4+
Therefore, having this ministry by the mercy of God, we do not lose heart. We have renounced disgraceful, underhanded ways; we refuse to practice cunning or to tamper with God's word, but by the open statement of the truth we would commend ourselves to every man's conscience in the sight of God. And even if our gospel is veiled, it is veiled only to those who are perishing. In their case the god of this world has blinded the minds of the unbelievers, to keep them from seeing the light of the gospel of the glory of Christ, who is the likeness of God.
August 29, 2019
Once again, I (Maureen) see a Great Flame that I have come to know as the Heart of God the Father. He says: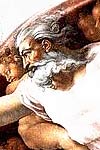 "Children, I desire your closer relationship with Me. Regard Me as your loving Father whose Mercy is from age to age. There is no sin I cannot forgive in a repentant heart. Learn to turn to Me amidst life's storms and difficulties for nothing takes place that I do not see. I also wish to share in your victories and joys."
"You face no defeat apart from My love and mercy. It is I Who support you and listen to your prayers. It is I Who show you the way out of sinful situations. It is I Who manipulates circumstances to enhance your welfare."
"Begin to trust in Me as a little child trusts its loving father. Trust begets trust. The soul who trusts is at peace in every situation of life. Your trust deepens the more your love deepens in Me. Begin to know Me better by recognizing My Hand in your everyday life. To know Me, is to love Me. To love Me, is to trust in Me."
Read Psalm 5:11-12+
But let all who take refuge in you rejoice, let them ever sing for joy; and do defend them, that those who love your name may exult in you. For you bless the righteous, O LORD; you cover him with favor as with a shield.
Read Psalm 23:1-6+
The LORD is my shepherd, I shall not want; he makes me lie down in green pastures. He leads me beside still waters; he restores my soul. He leads me in paths of righteousness for his name's sake. Even though I walk through the valley of the shadow of death, I fear no evil; for thou art with me; your rod and your staff, they comfort me. You prepare a table before me in the presence of my enemies; you anoint my head with oil, my cup overflows. Surely goodness and mercy shall follow me all the days of my life; and I shall dwell in the house of the LORD for ever.
August 28, 2019
Once again, I (Maureen) see a Great Flame that I have come to know as the Heart of God the Father. He says: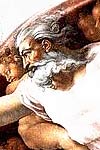 "Children, you know My Call to you is to be reconciled with the Truth. This being said, I must warn you do not believe everything you are told through the mass media. Very often, their goal is to mislead and to confuse. You also have a whole political party in this country(1) whose foundation is ambition based on lies. You must pray to discover the Truth in every issue. There are also many 'issues' that are not issues at all. They are just distractions from the more important problems of the day. An example of this would be the Russian probe(2)."
"Even those in high positions need to pray for discernment before they lend support to any issue or candidate. False information draws people into the frenzy of supporting Satan's lies. Since the mass media has as its goal the dissemination of information to the public, I warn you, every thing you are told is not true. Be wise in your choices by listening to every side of every story."
(1) U.S.A.
(2) This was an investigation of Russian interference in the 2016 United States elections.
1 Timothy 4:1-2+
Now the Spirit expressly says that in later times some will depart from the faith by giving heed to deceitful spirits and doctrines of demons, through the pretensions of liars whose consciences are seared.
1 Timothy 2:1-4+
First of all, then, I urge that supplications, prayers, intercessions, and thanksgivings be made for all men, for kings and all who are in high positions, that we may lead a quiet and peaceable life, godly and respectful in every way. This is good, and it is acceptable in the sight of God our Savior, who desires all men to be saved and to come to the knowledge of the truth; Have nothing to do with godless and silly myths. Train yourself in godliness; for while bodily training is of some value, godliness is of value in every way, as it holds promise for the present life and also for the life to come.
August 27, 2019
Once again, I (Maureen) see a Great Flame that I have come to know as the Heart of God the Father. He says: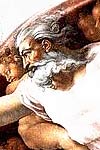 "Children, I speak to you, once again, for the same reason that I sent My Son into the world – to bring you to the Truth. Mankind is not capable of any good outside of My Will. All of his ingenuity in science and technology is permitted through My Will. This Truth escapes those who are devoted to themselves and to the world."
"Everything comes to you through My Hand towards the conversion of hearts, for it is that which is in hearts that counts. I look only at hearts. In My Hands is your Protection and your Provision. I will not allow any cross in your lives which is too difficult for you to carry. Everything you need to reach Heaven is yours for the choosing – yours for the asking."
"Besides all of this, I give to you the intercession of the Holy Mother, who is constantly seeking your welfare. I have outlined the path of righteousness for you in My Commandments. Learn to depend upon the Truth of My Will in My Commandments. The Truth is always simple, yet difficult. Do not oppose My Divine Will by not choosing the Truth."
Blessed Virgin Mary.
Read Deuteronomy 6:17+
You shall diligently keep the commandments of the LORD your God, and his decrees, and his statutes, which he has commanded you.
Read 2 Timothy 1:13-14+
Follow the pattern of the sound words which you have heard from me, in the faith and love which are in Christ Jesus; guard the truth that has been entrusted to you by the Holy Spirit who dwells within us.
August 26, 2019
Once again, I (Maureen) see a Great Flame that I have come to know as the Heart of God the Father. He says: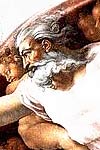 "Children, enthrone in your hearts My Divine Will. If you make My Will your treasure on earth, every cross will be lighter. My Will does not guarantee a cross-free life, but a life which is the way to your salvation and paradise."
"My Son always honored My Will in His life even unto His Passion and Death. His life in the world was always an acceptance of My Divine Will. Each soul is called to accept the umbrella of My Will in their own life. Do not allow anger to the occurrences in your life to enter your heart. I desire your hearts to remain open and spotless in accord with My Will for you."
"Allow My love for you – which is My Will – to be victorious over every difficulty. Each of you is My disciple which I choose to be examples of love of My Will."
Read Galatians 5:1-2,15-17+
For freedom Christ has set us free; stand fast therefore, and do not submit again to a yoke of slavery. Now I, Paul, say to you that if you receive circumcision, Christ will be of no advantage to you. But if you bite and devour one another take heed that you are not consumed by one another. But I say, walk by the Spirit, and do not gratify the desires of the flesh. For the desires of the flesh are against the Spirit, and the desires of the Spirit are against the flesh; for these are opposed to each other, to prevent you from doing what you would.
August 25, 2019
Once again, I (Maureen) see a Great Flame that I have come to know as the Heart of God the Father. He says: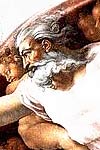 "The entire reason I established this Mission(1) in the world was to assist souls in their journey towards Heaven. In the world today, Satan is actively confusing good and evil making present-moment choices most difficult. This is why these Messages(2) are opposed. They lay clear the path of salvation."
"Most do not recognize or accept My Voice in these Messages just as they do not accept My Son's Real Presence in the Holy Eucharist. There is a general attitude of skepticism in the world population these days. As your Heavenly Father, I give each soul every opportunity to choose his own salvation. These Messages are here today to help souls to make the right choices. This is why it is important to propagate Heaven's Words here."
"Make no mistake, I will give you opportunities to do so. Seize them and act upon them. I will bless your efforts."
(2) The ecumenical Mission of Holy and Divine Love at Maranatha Spring and Shrine.
(2) The Messages of Holy and Divine Love at Maranatha Spring and Shrine.
(3) See a series of Messages dated, 6/19a,19b,22a,22b,27,28/2008; 7/01/2008, given by Jesus regarding the Eucharist and 4/18/2019 given by God the Father.
(4) The apparition site of Maranatha Spring and Shrine.
Read Romans 2:13+
For it is not the hearers of the law who are righteous before God, but the doers of the law who will be justified.
Source: Holy Love
Fr. Michel Rodrigue explaines The Events of the End Times
Do you want a quick overview of the end times? Then read "The great events of purification will begin this fall". If you want all the details of the unfolding events, then go to "Virtual Spiritual Retreat with Fr. Michel Rodrigue about the End Times".
Messages of Holy Love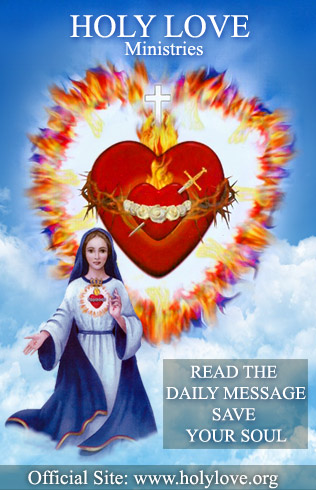 Read the daily messages
Catholics, we have entered the Pre-Tribulation, observe the Commandments, go to Confession; receive the Holy Eucharist; pray at least 3 Rosaries a day to keep your faith and save your loved ones. Prepare for the events that will devastate our planet: plagues, famine, WW3, cataclysms, antichrist's World Order