A Word on Genesis

(CEV) "The Notebooks 1944", p. 309
Jesus says: "I want to have you observe the first chapter of Genesis. A sentence which is repeated six times, one for each day of creation: 'And God saw that it was good. On the seventh day God rested on the goodness of what had been made by Him.'
Goodness. One of God's main attributes. He, good, does only good things. And, happy, He rests on them, for He considers that his children are enjoying those good things.
Always consider this, my faithful soul. 'Evil creeps in, but it does not come from God. From God what is good comes.' Therefore, when things are wicked for you, do not accuse God.
But turn to the Father to receive help. Consequently, moreover, to understand whether something comes from God or from what God is not —the enemy of goodness, with many names, ranging from that of Satan, the father of all evil, to those of war, abuse of power, cruelty, envy, calumny, and so on— observe in yourself and your neighbor the reactions it produces.
If with pain there is peace, then it is a proof that it comes from God. If in pain there is torment, but the soul remains united to its Lord and weeps on his breast, then it is something permitted by God.
If in pain, and, more than in pain, in joy, in tangible success, in well-being, and in triumph for this happens in such a case —there is restlessness and detachment from God, then it is an event coming from the Evil.
Evil always comes in the ephemeral and deceitful robe of human gain. Never be fooled. True gain is the supernatural. Trials are the coins with which this gain is acquired. Peace is God's caress for his faithful one who has been put to the test.
Weep. You are a creature and must undergo the weakness of your human nature. But remain in peace. God is with you and from this pain will be able to give you something good, for He thus medicates the wounds inflicted by the Enemy of his children and of Himself.
Drawing from evil a reason to give you greater eternal good and his blessing, beginning now.
That's enough. Peace be with you."
Maria Valtorta: The Notebooks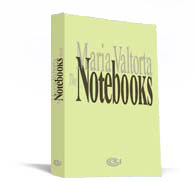 "These Notebooks belong to a category of mystical literature which the Catholic Church has long been familiar with: that of so-called "private revelations." A private revelation is not binding for the faith of Christians, but its value is to be measured by its capacity to instruct and inflame souls, spurring them to love God more and apply divine teachings to their everyday lives. In the confidence—and the conviction—that this work superabounds in these inspired qualities, we offer it for the spiritual nourishment of readers. —
David Murray
Content taken from the works of Maria Valtorta with the permission of the "Centro Editoriale Valtortiano Srl"- Viale Piscicelli, 89/91 – 03036 Isola del Liri, (FR – Italy),
www.mariavaltorta.com
, which has all the rights upon Valtorta's Works.
Urgent call of Jesus the Eternal High Priest
August 9th 2020 from 12:00 am to 6:00 pm - Worldwide day of fasting and of prayer to the Heavenly Father for the protection of Catholic Temples, Shrines and Holy Places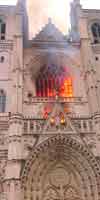 "I make an urgent call to the whole Catholic world for a day of fasting and of prayer to be held worldwide on August 9th with the prayer of the Rosary of my Most Precious Blood and with the prayer of the Exorcism of St. Michael, from 12:00 am to 6:00 pm, asking the Heavenly Father for the protection of my Temples, Shrines and Holy Places, which are being destroyed and desecrated by the forces of evil of this world. I'm counting on you, my Flock." —Jesus the Eternal High Priest
The truth about the Coronavirus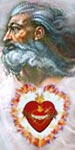 May 1, 2020 - God the Father says: "Today, I invite you to realize that this virus - the coronavirus - is no ordinary disease. It has been created from human ingenuity to specifically target the elderly and physically challenged. This is the plan of future generations to purify the human race around the world. It was released into the general population ahead of schedule - by accident. Those in charge were waiting for less capable government officials in your country (USA) to be in office. Nevertheless, proposed harm is being unleashed on the whole human race."
"I tell you these things to help you to realize the underlying evil at work and hidden in hearts these days. You cannot be confounded by any turn of events. Over all situations, I am in Dominion. No one will be given power over you that is more powerful than your Eternal Father. Therefore, be emboldened with this knowledge. If you persevere in Truth, you have loaded your weapons against what seems to be and discharged them with Truth." (Source: Holy Love)
Help the Lord spread His voice, time is running out
Please help spread these messages of faith, hope, salvation,
defense
against evil (by email, printing, Facebook, Twitter, and other media) to your loved ones, your friends, and all the people you may meet, who seek salvation or who are in danger of being eternally lost. The Lord gives great graces and blessings to those of goodwill who, according to their own possibilities, collaborate with His Plan of Salvation.
Who helps the Lord save a soul predestine his own
, independently from the outcome.